Women Left Out Of The Locker Room?

By
drodriguez
Sep 20, 2010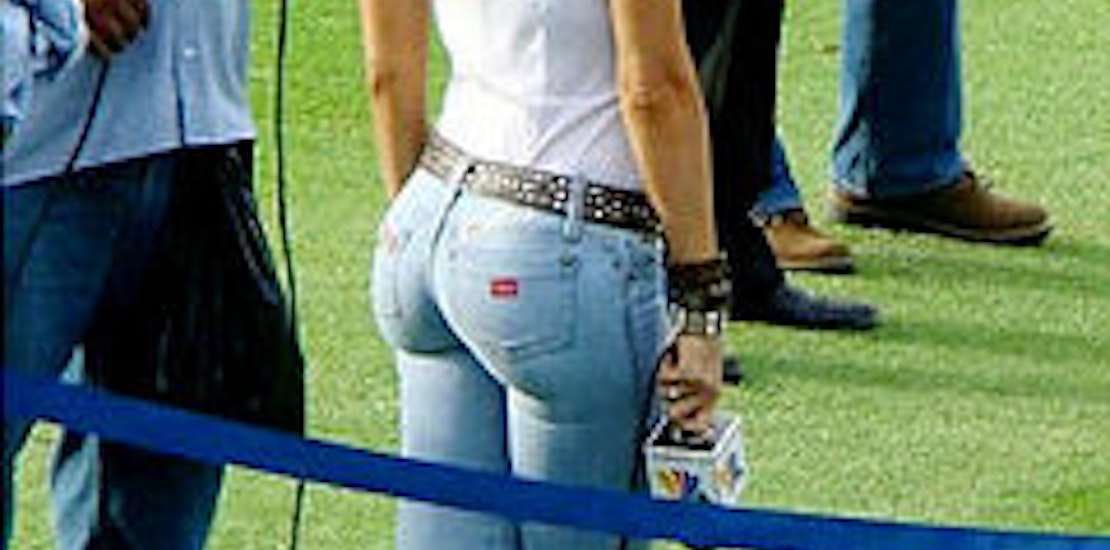 Even if you aren't into sports you probably heard about the recent media frenzy involving TV reporter Ines Sainz's encounter in the NY Jets locker room. Sainz received lots of media attention after it was reported that while waiting to give an interview in the locker room she fell victim to sexual harassment in the form of "catcalls" from some of the players. Though she denies ever feeling offended by remarks made about her in the locker room, she has received apologies from the team's owner and the media frenzy has only escalated since the event occurred.

Multiple debates have arisen after Sainz's encounter in the Jets locker room. People are questioning whether it is appropriate to allow women reporters access to men's locker rooms after the games. Men are often not wearing much and feeling the effects of testosterone and adrenaline after competing in the game.

Some reports have even placed the blame of sexual harassment on the way Sainz was dressed at the time, calling the snug jeans and white top too provocative for a TV reporter to wear on the job. Others believe this is just another way to place the blame on the woman and feel her outfit was completely appropriate.

Sainz has stated numerous times that she did not feel she was a victim of sexual harassment while in the Jets locker room. The New York Daily News reports that she has said, "It was simply a situation that got out of hand. I waited for the interview with Mark Sanchez, we did it and it turned out great...the next day the press is reporting that I was a victim of harassment and inappropriate behaviour by the Jets...In no moment did I feel attacked or subjected to anything really offensive."

What do you think of the controversy surrounding Ines Sainz's encounter in the Jets locker room?

Do you think it is appropriate for women reporters to interview men in locker rooms after the game and dress the way she was dressed at the time?