The SheSpeaks Podcast is now 'The Creator Effect'

By
SheSpeaksTeam
Nov 14, 2023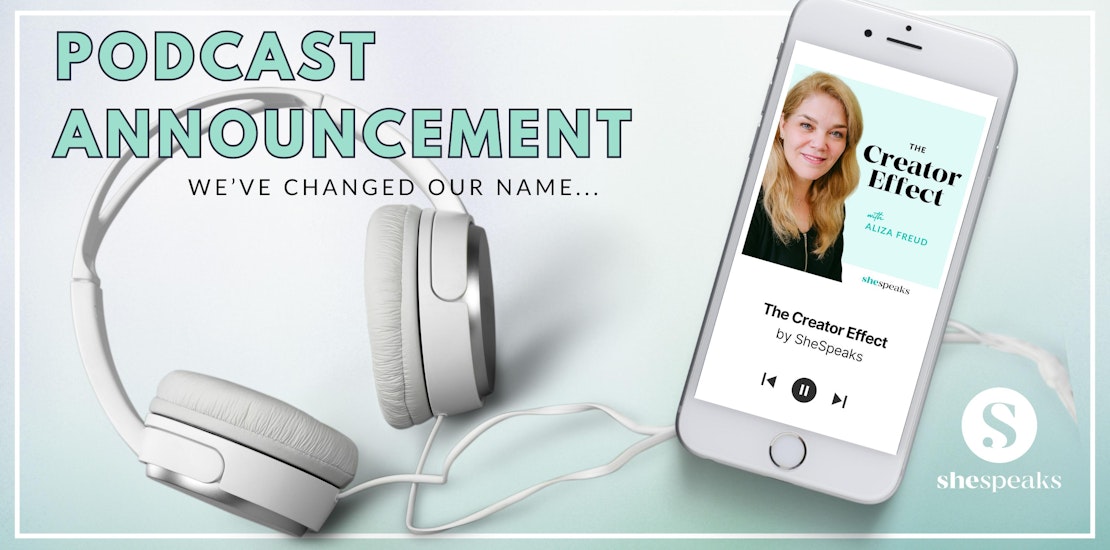 The SheSpeaks podcast recently got a new look and a new name! Since 2021, our podcast has been bringing the SheSpeaks community stories from inspiring women - and that's not going to change! After 150+ episodes we are shifting gears to focus on women in the creator & influencer space.
Creators and Influencers impact everything: from what we buy, to what we watch, to how we take care of ourselves, and even how we vote. The #1 thing that kids now want to be when they grow up is an influencer!
The Creator Effect podcast by SheSpeaks talks with creators to better understand how they do what they do and how they think about the influence that they have.

Some of the questions we'll be asking:
What goes into content creation?
What guides decisions and how do creators relate to their audience or communities?
What do they see social media and content creation playing in society - how we think, learn and communicate?
What specific challenges do female creators experience that might be different for male creators?
What are thoughts on how the media portrays creators & the overall creator industry?
​​​​Join us each week, on Wednesdays, as Aliza Freud, SheSpeaks Founder & CEO, talks with influencers and creators about the impact of this $21 billion dollar industry that shapes our culture.
Need to catch up? Check out the latest episodes since our shift:
For more information and the latest episodes each week, please visit: https://shespeaksinc.com/podcast/

Want to be featured on the podcast? Know of a creator we should be talking to? You can reach us at podcast@shespeaks.com