Which Natural Deodorants Really Work?

By
SheSpeaksTeam
Jul 14, 2021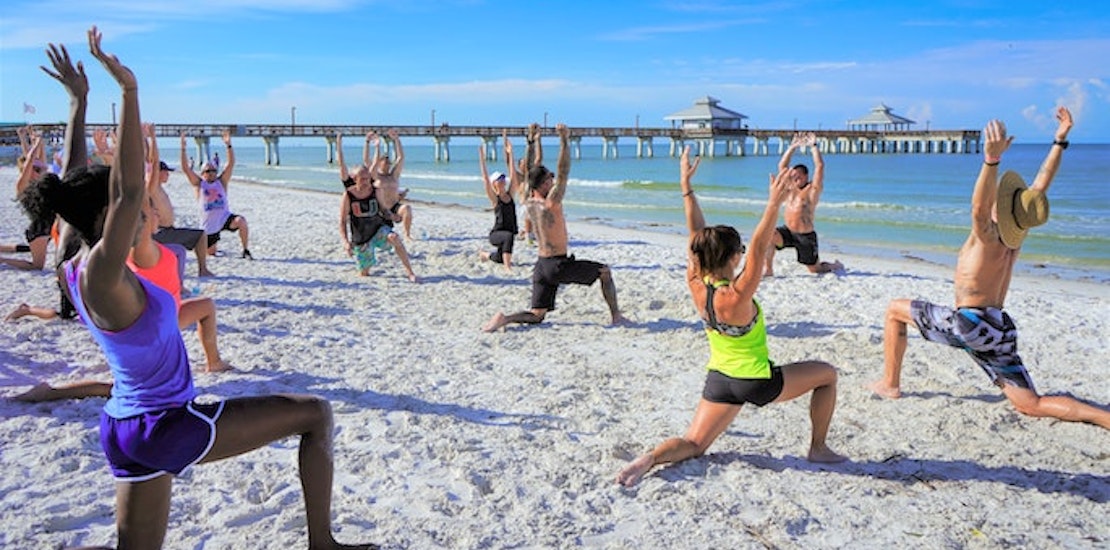 It's that time of year again, the time to give natural deodorants a run for their money and see which ones actually perform best when you're out running around in the summer heat.

Here are a few natural deodorant brands SheSpeaks members trust to keep them fresh and dry all summer long:


Schmidt's Rose + Vanilla Natural Deodorant Stick
This deodorant stick boasts 100% all-natural origin ingredients like shea butter and other essential oils and it will also leave you smelling like a rose garden for a full 24 hours. But does it actually work in the heat of the summer? SheSpeaks member AshMum says this deodorant is the real deal, even after biking! She says, "I have tried countless natural deodorants and, so far over my twenty something adult years none have compared to the Schmidt's brand deodorant. It keeps me dry and smelling amazing. That's a big deal. I live in a very hot climate and I bike a lot, so Schmidt's has me covered. The Rose Vanilla is one of my favorite scents by them. Oh yeah, it's pretty good about not getting white residue on your clothes to. That's a nice plus."

Curie Natural Deodorant

Curie contains zero chemicals like aluminum and parabens and uses clean natural ingredients that won't irritate the skin. They also offer some unique essential oil infused scents like grapefruit, white tea and orange neroli. SheSpeaks member SashaJane gives the deodorant 5 stars and says she tried them all and Curie is her natural deodorant go-to. She says, "I LOVE this deodorant. I've tried every single natural deodorant and this is hands down the best. Like the other reviewer."


Tom's of Maine Long-Lasting Deodorant Stick
Perhaps one of the most well-known natural personal care products company, Tom's has been keeping it natural since 1970. If you've tried their regular deodorant products and did not like the results, you may want to give their "long-lasting" line a try. The "stronger" product is still dedicated to keeping it natural by being aluminum free as well as containing zero artificial fragrances, preservatives or animal ingredients.SheSpeaks member MGoodman25 feels safe buying this product for her son. She says, "I really like this deodorant because it is safe to use and natural. I picked one up for my son when he started needing some. He was still too young to get exposed to the deodorants out there. I didn't want him to get all of the chemicals and harmful ingredients in his developing body, but we needed to find something to help control his odor. This certainly did the trick."


Hey Humans
Hey Humans, co-founded by Jada Pinkett Smith, has a goal of reducing plastic on our planet. If you're looking for an approachable way to make your self-care more sustainable, this is a good place to start! SheSpeaks member Melissaf says, "This deodorant works great and works fast. I've been using it for several months now. I have the lavender vanilla scent and it smells really nice and the scent lasts throughout the day. So glad I finally found a clean and affordable deodorant that continues to work for me day after day. I love the plastic-free packaging too - I recommend not pushing the top down all the way to make it easier to open." And at just $5, this is one of the most affordable options on the list!

BeautyCounter The Clean Deo

If you're still skeptical about natural deodorant, check out this next review for The Clean Deo from BeautyCounter. SheSpeaks member clairereedss says, "The ONLY clean deodorant that has worked for me. I've tried several and this is by far my favorite. I get the lavender scent and love it. I have smelled the coconut one and it's great too! I don't feel the need to reapply, it's not sticky like other natural deodorants, and I just love that it's clean and non-toxic. It's also nice that you only pay for the refills, rather than buying a new thing of it every time." This deodorant will set you back $28 initially, but the refills are cheaper at $18. You can also get 20% off your first BeautyCounter order.

Crystal Mineral Deodorant Stick

The Crystal Deodorant Stick can be used for up to a year and contains all-natural ingredients that really work. This brand is especially popular with those who have sensitive skin and practice health-conscious shopping. It works a little differently than regular deodorants in that the stone must be moistened with water before each use. SheSpeaks member Gschu19 says, "I was allergic to a lot of other deodorants. This is great because I never have any sort of reaction. A little bit of a pain to put on (compared to other stick/roll-on types), but nice to never break out!! Had mine for over a year now. Lasts forever."

Do you have a favorite natural deodorant brand?

Share your reviews here!