Best Lip Balms To Get You Through Winter 'Chapped Lip' Season

By
SheSpeaksTeam
Oct 21, 2022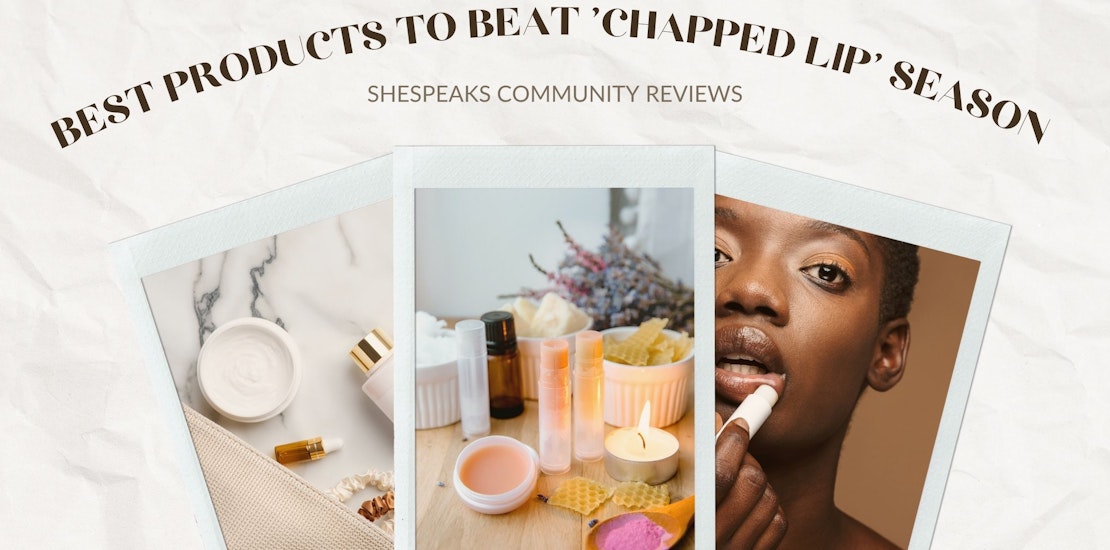 As the weather turns from warm and sultry to dry and cooler for many of us, you may find yourself reaching for a lip moisturizer on the regular. But which lip balm is best for keeping your lips soft and silky smooth? Here are a few lip balm brands SheSpeaks members have shared positive reviews about.

EOS Lip Balm Sphere

If you haven't tried this, you've probably seen these cute little egg shaped lip balms in stores. Easy to fit in your pocket or purse, these colorfully packaged natural organic lip balms come in an array of scents like Sweet Mint, Apricot, Chamomile, Strawberry and more. SheSpeaks member Tannerbabes19 loves both the design and formula of this lip balm. She says, "I love Eos Lip Balms and i have such a huge collection!!!! I even save the cute sphere packaging once finished since I love the unique designs/colors. This Eos Lip Balm Sphere leaves my lips feeling creamy rather then silky, and transfers lightly...But my lips are left feeling soo hydrated and nourished, so this one is another win for me!!"



Avon Dew Kiss Lip Balm
This lightly floral scented lip balm has been available through Avon for many years now. Those who grew up with this lip balm trust and know that it provides protection for dry, cracked skin around lips. SheSpeaks member Bulldog0325 says, "I sell Avon and this is one of the more popular items. It's been around for many, many years and is very popular with both men and women and kids. It has a great price and is very moisturizing to the lips. It doesn't have an overbearing smell either."

Burt's Bees Replenishing Lip Balm with Pomegranate Oil

Those who use Burt's Bees products love that they create products with natural good for your skin ingredients. This lip balm with added pomegranate oil provides extra moisture for the lips and a hint of natural pomegranate color. SheSpeaks member MamaKatie says, "This is my all time favorite lip balm. The ingredients are safe for your lips and the product feels hydrating and smooth. The pomegranate also leaves the slightest tint."





Maybelline Baby Lips Moisturizing Lip Balm
If you want a lip balm that hydrates and offers a variety of colors, this is the balm for you. Baby Lips boasts long lasting 8 hour lip protection and for extra soft lips using before bed can give your lips a luxurious conditioning treatment. SheSpeaks member lizasang keeps this lip balm on hand in the cooler months. She says, "Love these lip balms. They keep my lips moist and chap free. With the winter here, I need these more than ever. They are perfect and give a subtle hint of color to your lips."

What lip balms do you love to keep your lips soft in the winter months?

Share your reviews with us here!