By
drodriguez
Aug 17, 2009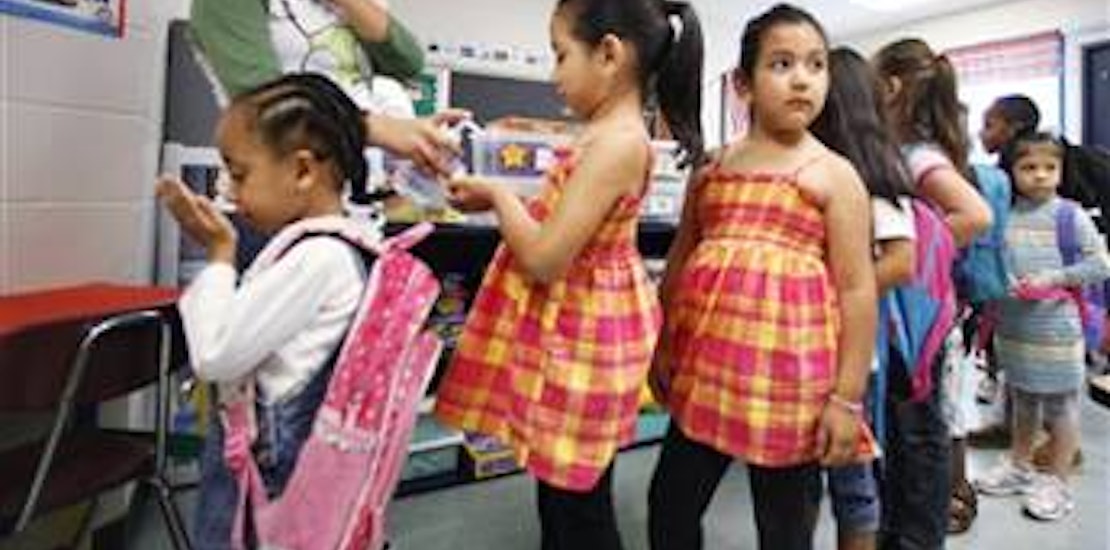 As we all gear up for the new school year, health officials are busy getting ready to introduce the new H1N1 flu vaccine to the public. It is being reported that the vaccine should be available some time in October. School age children, health care workers, and pregnant women will be some of the first in line to receive the swine flu shots. Many schools around the country will double as vaccination centers, some offering free shots, to make sure as many children as possible are inoculated against the virus.
Schools are also taking extra precautions by encouraging parents to keep their children at home when they are at all feverish. Newsweek reports that schools in Minneapolis have installed tamper-proof soap dispensers in all restrooms to make sure children have the chance to wash their hands.
Though the original swine flu outbreak has been considered relatively mild, government health officials are preparing for the worst. They are considering the possibility that the virus could become more serious and widespread with the onset of winter.

With pregnant women and young children first in line to get the swine flu shot, some people are left worrying about the safety of the new vaccine and whether it has been tested long enough to get effective results. A recent Reuters article discusses some of the concerns people have about the new vaccine.

One of the top concerns is rooted in the public's memory of reports from 1976 when the U.S. government began a massive nationwide immunization against the swine flu of that time. Though the swine flu of 1976 never spread further than a military base, several hundred cases of Guillain Barre Syndrome were reported after receiving vaccinations. Guillain Barre Syndrome is a rare neurological disease that can paralyze a person and in some instances lead to death. More people suffered from this disease than those affected by the actual swine flu.

Do you trust that the new swine flu vaccine will be safe?

Will you be taking any extra precautions this fall to guard against flu?