Plus-Sized Gym Turns Away Members if They're Too Skinny

By
drodriguez
Jun 26, 2012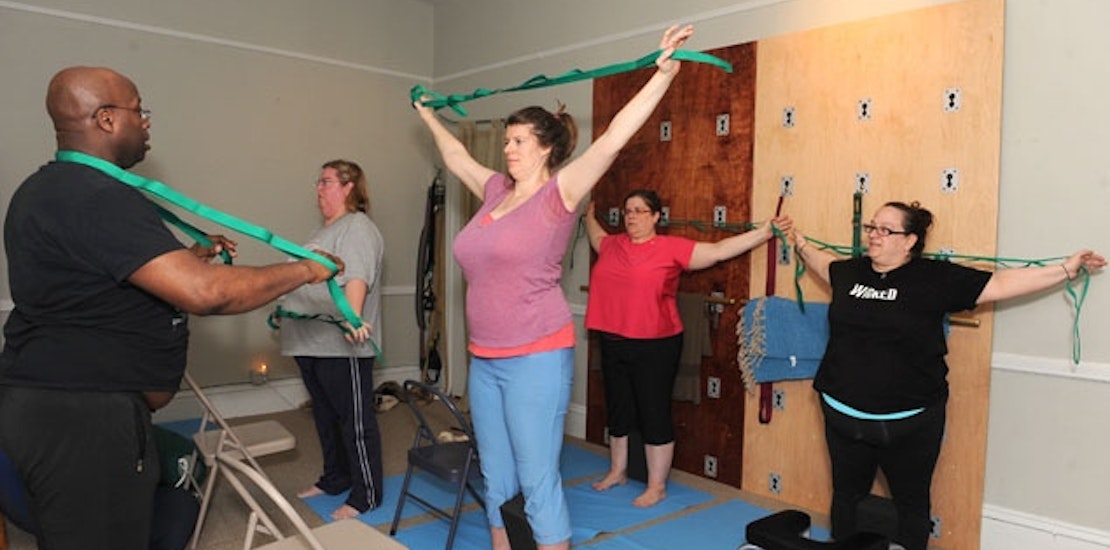 We've heard of gyms that cater exclusively to women, but now there are gyms cropping up where the plus-sized are welcome and those that are smaller-sized need not apply. The New York Daily News reports about a plus-size women friendly gym in Canada called Body Exchange that has placed strict ban on thin people.
Body Exchange's founder, Louise Green, explains why she decided to turn away people who don't need to lose a significant amount of weight. Green says, "Many of our clients have not had successful fitness pasts so I can see the anxiety before we get started and I can see the relief and happiness after we finish. People are often too fearful to become active. There wasn't a model that offered camaraderie."
There are other plus-size gyms that are now open that also cater to those with at least 50 pounds to lose, but most will also allow trimmer members to join. Michael Hayes, owner of Buddha Body Yoga in Manahattan, works mainly with overweight clients and though he has no ban of non-overweight people in place he admits that he prefers to draw in plus-sized members. Hayes explains, "I started my practice because I was tired of being the biggest person in the classroom. My whole life, I have always wished there was a place for other big people. So I created one."
What do you think of gyms that cater exclusively to plus-sized members?
Do you think it's fair for a gym to ban members who are not significantly overweight?