One Mom's Facebook Takeover: Fair Punishment or Going Too Far?

By
drodriguez
Jul 20, 2012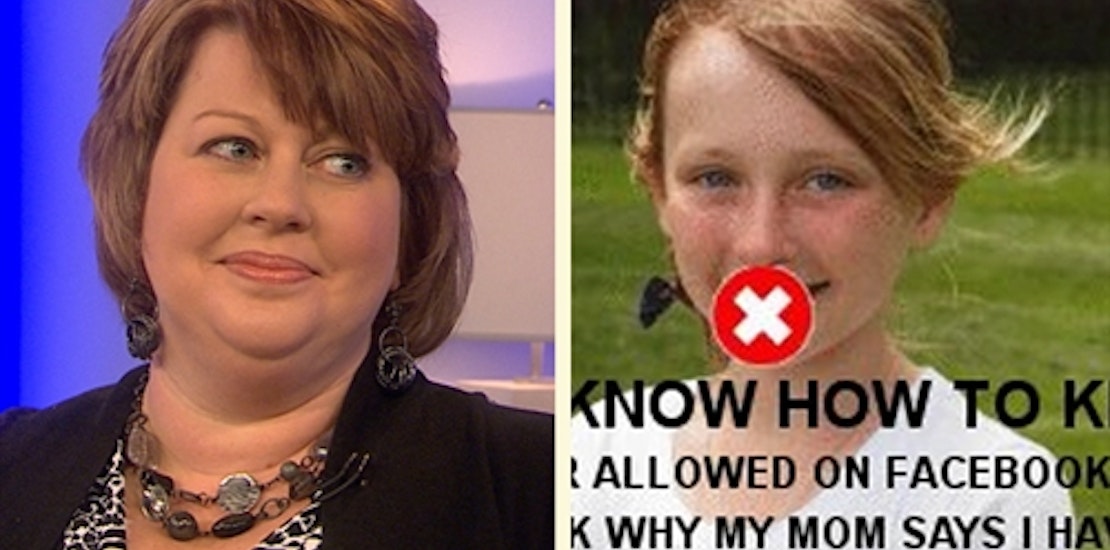 When you're a 13-year-old girl just about everything your parents do can be considered embarrassing. One 13-year-old girl however may have cause for complaint after her mom took to her Facebook in an effort to use public humiliation as a form of punishment.
Today Moms reports about Denise Abbott's creative punishment for daughter Ava by superimposing an X over Ava's Facebook profile picture with the caption, "I do not know how to keep my... I am not longer allowed on Facebook or my phone. Please ask why, my mom says I have to answer everyone that asks." Ava was then told she would have to write a separate explanation (no copy and pasting) for every Facebook friend that asked about why she was being punished.
Abbott explains that her daughter was being punished in this way because Ava acted out toward her in front of her friends. Though Abbott did not expect her punishment story to go viral she explains why she decided taking over her daughter's Facebook like she did was the appropriate punishment in this case. Abbott says, "I was trying to think of something that would impact her so she would know what it felt like to be embarrassed in front of people. I think you need to have empathy to understand the situation."
Abbott has received both support and criticism for her parental actions toward Ava. Parenting expert, Dr. Janet Taylor, explains (in the vain of "two wrongs don't make a right") why she feels Abbott's punishment is the wrong way to go. Dr. Taylor says, "Just like we don't want our kids to embarrass other kids, as parents we don't want to embarrass our children."
What do you think of the way Denise Abbott decided to teach her daughter a lesson?
Do you think Abbott punished her daughter fairly or did she go too far?