Fun Learning Toys For Your Littles

By
SheSpeaksTeam
Dec 22, 2022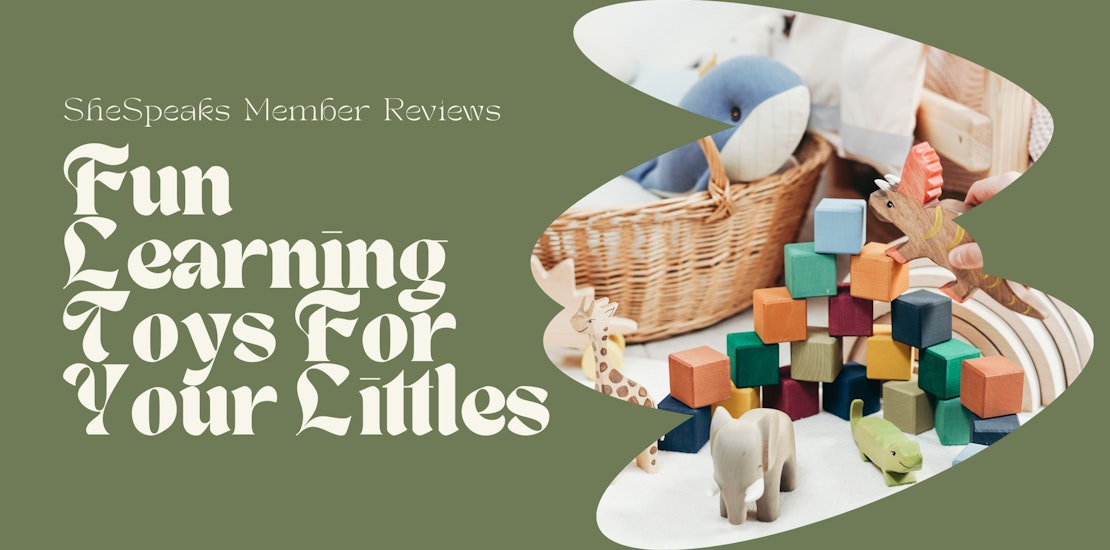 Providing your kids with toys that are educational, fun, and entertaining can be a challenge. What looks good on the shelf doesn't always deliver for your 3 year old! Here are a few SheSpeaks member approved toys that have passed the all-important kid test with flying colors.

Step 2 Children's Easel

If you're looking for something that can stand up to any rough and tumble toddler, this easel is the perfect addition to the playroom. Having an easel out and ready for when the artistic mood hits is a great way to encourage a child's creativity. SheSpeaks member Bringingupbabes loves that this easel is durable for her 2 year old. She says, "Love this! Really well made as my 2 year old has knocked it down and jumped on it & it's still standing! I love the places to store your chalk/markers/ect! Worth the price & a lot nicer than any other easels I've seen! My 2 year old loves it but I have just as much fun drawing on it with him!"




Kurio Next Tablet
Tired of sharing your iPhone? This tablet is built for kids ages 3 - 7 in mind. The customizable tablet works with learning Leapfrog Academy, Pebble Gear Disney and more. It's also tough and lightweight for easy child handling. SheSpeaks member Aquariun loves that it keeps her son busy while helping him learn new things. She says, "It's very lightweight and easy to setup. It comes with a case which is very soft and perfect for tiny hands to hold the tablet. I personally liked the educational apps and parental controls. It comes with apps already installed and apps that can be downloaded which keeps my son busy for couple of hours at a stretch and he's learning something new everyday. I would definitely recommend this tablet for kids."

Magna-Tiles Transluscent Colors Set

Not only do these colorful tiles help your kids design the buildings of their dreams, but they also teach them a lot about shapes and the way magnets work. Ideal for kids ages 3 and up, these are the perfect building blocks to engage imaginations and make new creations each time they play. SheSpeaks member Annienicole7 admits these are a favorite toy in her house. She says, "This is my favorite gift to give. My kids range in age from 3-8 and all love building with magna tiles. The pieces are a great size so I don?t worry about choking and they are able to design their builds so many ways. These are our favorite!"




LeapFrog My Pal Scout
Scout has been around for a long time and it's not surprising because kids love to talk and listen to this cuddly pal. Scout learns your child's name and can entertain them with learning activities, fun day time songs, and even soothing nap time lullabies. SheSpeaks member Farris gave Scout as a gift and was very happy with how the toy works. She says, "I bought this for my nephew for his birthday. It says his name, knows his favorite color and his favorite animal. I set it up online pretty easy. You can change the settings anytime on the website. Not going to lie, I played with it a bit before I gave it to him. He says a lot of stuff! Sings songs too and incorporates my nephew's name. Has a whole song made special for him saying his favorite things too. I was pretty impressed considering I didn't pay that much for it."

What do you think of these educational and entertaining toys?

Do your children have a favorite toy that teaches too? Share your reviews with us here!