By
drodriguez
Jan 04, 2009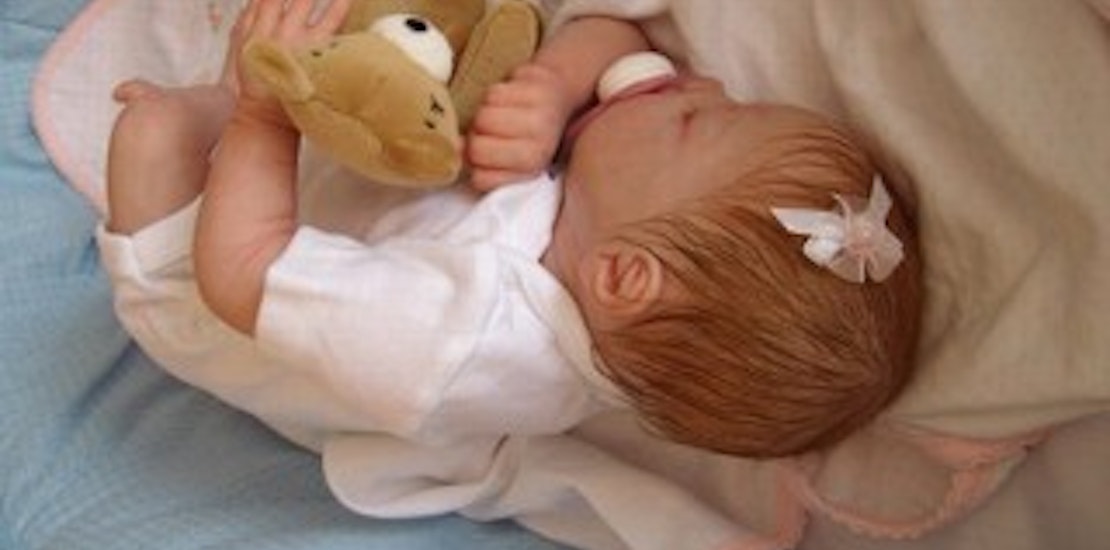 Playing with baby dolls is not just for children anymore. Thousands of women are taking home lifelike newborn baby dolls and calling them their own. The dolls, called "reborns", are meticulously designed by artists to look and feel just like a real newborn baby and can sell for over $1,000.

Many of the women who buy the dolls could not have children of their own or have grown children out of the house and miss having a baby around. The "reborns" are often taken for walks in strollers, clothed in real baby clothes, and doted over as if they were the real thing.

A recent ABC News article reported on the baby doll phenomenon from a convention for reborn fans in Illinois. ABC spoke with Lachelle Moore, who has both children and grandchildren of her own, about her love of reborns. Moore said, "What's so wonderful about reborns is that they're forever babies. They don't give you any trouble. There's no college tuition, no dirty diapers...just the good part of motherhood." Moore added a $1,400 reborn to her collection of 36 dolls during the convention.

Women at the convention often referred to holding the dolls as providing "cuddle therapy" and there may be some truth to the phrase. Studies have proven that women experience a chemical emotional rush when holding a newborn baby. Sue Varma, a psychiatrist from the NYU School of Medicine, said "I would not be surprised to learn that if a women is holding a fake baby, that she would have the same chemical, hormonal reactions as if she was holding a real baby."

It is not surprising that some people might find the idea of collecting these pricey fake newborns to be a little odd and possibly unhealthy. Linda Moore describes it as a hobby she has chosen that does no harm to anyone.

What do you think of the recent report about women collecting these fake babies?

Do you think this is just a harmless hobby that helps fill a void in some women?