Victoria's Secret vs. Dove: Ad Campaign Photos Ignite Body Image Debate

By
SheSpeaksTeam
Aug 01, 2012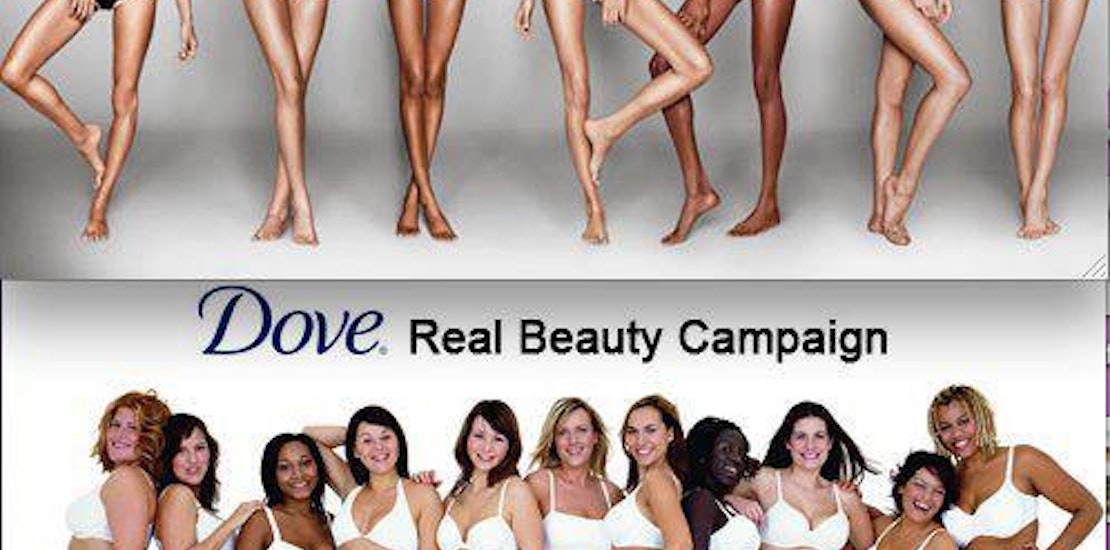 Message boards, blogs, and Facebook are all buzzing over a photo juxtaposing the Dove Real Beauty Campaign photo of voluptuous women posing in their underwear against the Victoria's Secret Love My Body Campaign which features noticeably slimmer models in lingerie.
The photo, depicting two ad campaigs that have been around for years, is generating comments and opinions of varying types and raises a lot of questions of how women are generally viewed and compared in the public arena. Some feel the Dove ad campaign is a refreshing change from the usual slim models plastered all over magazines and feel like the voluptuous body is a more accurate portrayal of what most women really look like.
Others however feel that the Dove ads are unfair to naturally thin women who tend to receive criticism (as heavier women do too) for their size. Message board user Ineedanswers responded on AskMen.com about the ads saying, "Some women are naturally skinny like myself, but I am healthy looking and tall. I think both can be attractive. And comments made about skinny girls cracking or breaking like sticks only show insecurity from other females who make those comments. You can be beautiful as long as you are healthy skinny or thick."
And still others are angered that women are being compared in this way to begin with and feel that ads like these just serve to pit women against each other and further the notion that women's bodies are up for public discussion.
What do you think of the photo comparing Victoria's Secret models to Dove models?
Which ad campaign do you prefer and do you think it's fair to compare the ads?