Pasta! Pasta! Pasta! Four Easy Member-Approved Dishes

By
SheSpeaksTeam
Mar 18, 2022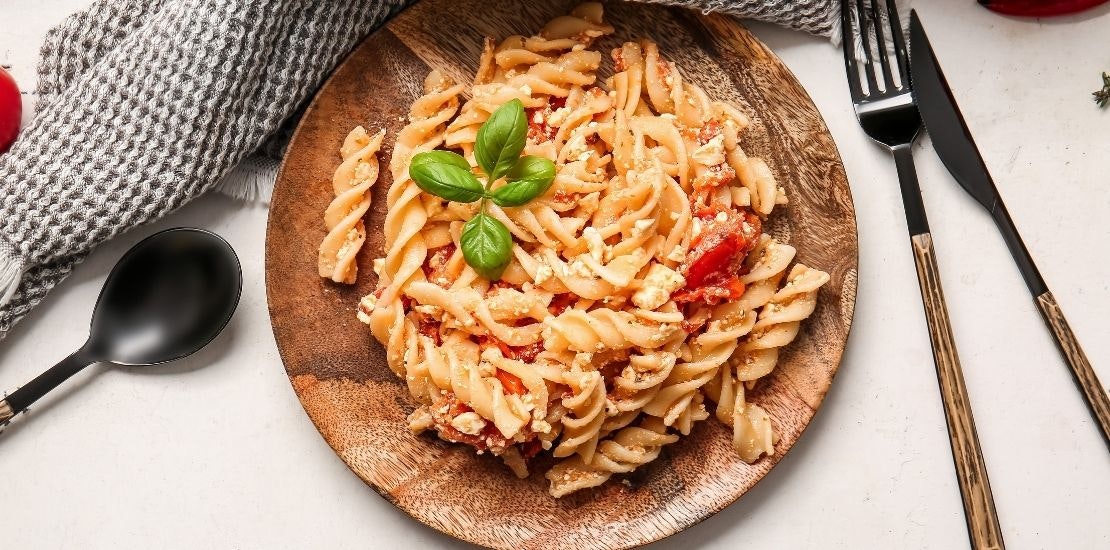 Pixelshot/Canva
If you're looking for a quick, easy, satisfying, delicious dinner that can serve just one or many - then a pasta dish will usually be your best bet. Here are a few winning pasta recipes SheSpeaks members have shared for you to try tonight!

Single Creamy Tomato Penne Pasta

Cooking for one? SheSpeaks member mdjk03 shares an absolutely delicious way to make a small serving of a creamy tomato penne in just 20 minutes (that includes prep and cook time) that she borrows from The Pioneer Woman. Salt, pepper and garlic season this dish made with Prego tomato sauce and a touch of heavy cream to make it that much more decadent. Mdjk03 describes the dish saying it's " A great idea for a lunch in less than thirty minutes, and super tasty!"


Pasta with Vegetables & Goat Cheese
Here's a vegetarian pasta option that is so tasty, no one will be missing the meat. It's a fresh and easy recipe that calls for ingredients like pine nuts, fresh corn and zucchini. And it's another dish that takes under 30 minutes from prep to finish. The goat cheese and dash of red pepper flakes add a real kick to this dish. SheSpeaks member emimorgan shared this 4 serving pasta recipe and says, "This is one of my go-to weeknight recipes, especially in the summer when I can get fresh corn! This dish will fill you up and it's a nice vegetarian option."

Curry Chicken Salad with Pasta

Here's a lighter lunch pasta dish that is served cold as a chicken and pasta salad. Total cook and prep time is around 50 minutes for this dish, but so worth it in the end. Plus, you can make in the beginning of the week and keep in your fridge to get a few lunches out of it. The recipe calls for a perfect combination of sweet (raisins and honey) and savory (curried chicken) that goes so well in pasta salad. SheSpeaks member CeeGrrn shares this one and says, "This curry chicken, pasta salad has the right balance of spice and sweetness, that the whole family will love. It can be served as a stand-alone meal or as a side dish! A perfect addition for a summer potluck."


Parmesan Italian Chicken & Pasta
This is an easy, 30 min prep pasta dish that is sure to make your whole family happy. It's also super simple with just seven ingredients needed. SheSpeaks member Teralynn7383 not only shared this scrumptious dinner recipe with us, but she is also the creator. She explains saying, "This is a super easy dish I threw together one night & it ended up being a big hit! Its super simple & fast. All you need are some chicken breasts, angel hair pasta, parmesan cheese, italian dressing, garlic, and lemons."

Do you have a favorite pasta night dinner dish you love to make?

Share your recipes with us here!