Single Creamy Tomato Penne Pasta
submitted by mdjk03 {1 Recipe}
Prep Time:
5 Mins
Cook Time:
15 Mins
Total Prep + Cook Time:
20 Mins
Level:
Easy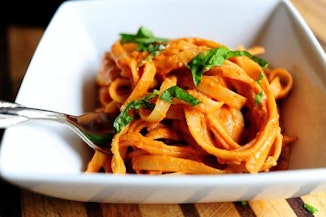 Photo Source: http://thepioneerwoman.com/cooking/pasta-with-tomato-cream-sauce/
Makes: 1 1
Description: A great idea for a lunch in less than thirty minutes, and super tasty!
Ingredients:
1 cup Penne Pasta
1/2 cup Prego Tomato Sauce
A pinch Salt
A pinch Pepper
1/3 cup Heavy Cream
2 tbsp Minced Garlic
2 cups Water
1 tbsp Olive Oil

Instructions: In a saucepan, add 2 cups of water, a tbsp of minced garlic, a pinch of salt and the penne pasta. Let it boil & stir occasionally.
Heat oil over medium heat. Add the rest of the minced garlic and saute for about a minute. Pour in tomato sauce and add salt and pepper. Stir occasionally over low heat for 10 minutes. Remove from heat and stir in cream.
When pasta is done, drain it and mix it into the sauce, and serve... you're good to go!
Other recipes in appetizers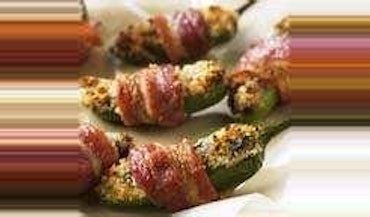 By
deeva_22
Feb 07, 2012
Poppers with a yummy contrast of sweetness with the cranberry!
Read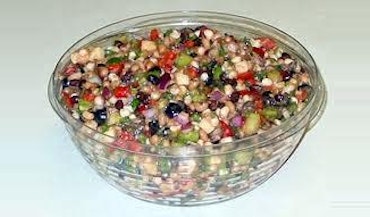 By
tbartig2104
May 01, 2013
The first thing you need to know about Texas Caviar Texas Caviar is simply a jazzed-up version of black-eyed peas - a marinated, make-ahead salad that c…
Read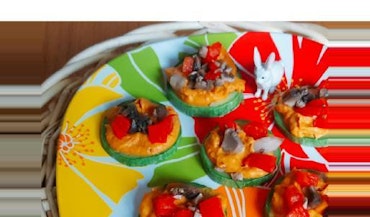 By
jintoki
Oct 12, 2017
A quick and healthy snack!
Read