Macy's Pulls "Fat Shaming" Dinner Plates After Backlash From Critics on Social Media

By
SheSpeaksTeam
Jul 30, 2019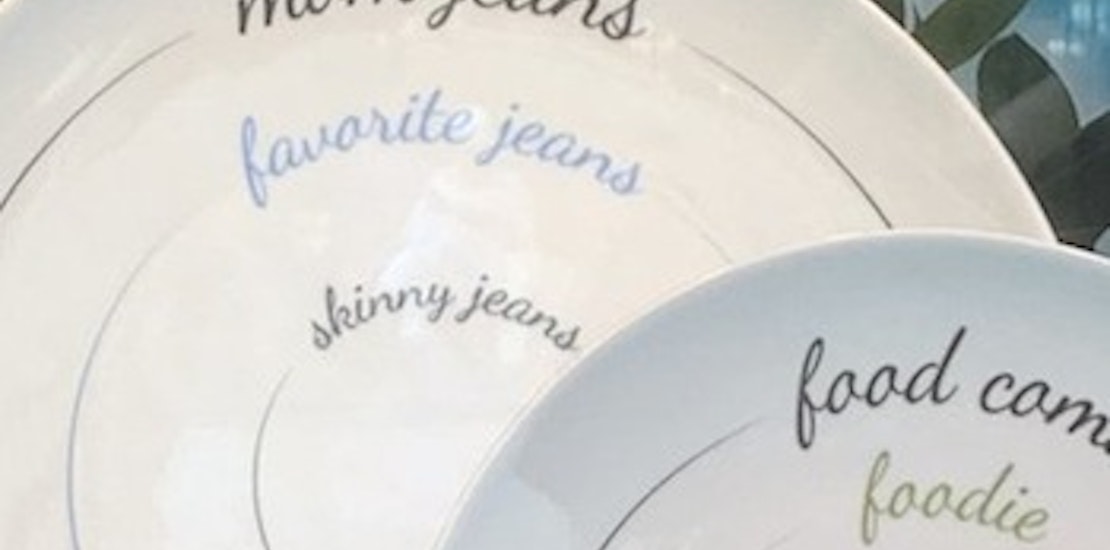 Pourtions via Macy's
It's hard to imagine that dinnerware could become a topic of controversy, but a set of plates from Macy's has been getting a lot of attention from critics who say they are sending out a "toxic message". The plates feature labeled circular portion sizes with messages aimed at women, with the largest portion labeled "Mom Jeans", the second to largest is called "Favorite Jeans" and then the smallest circle in the dish reads "Skinny Jeans".
HuffPost reports about public reaction to the plates that have been described as "fat shaming" by critics on social media. The plates were created by a brand called Pourtions and were meant to be a tongue in cheek look at portion control. Pourtions decribes the plates on their website calling them "helpful-and hilarious-visual cues". The brand says the plates will "spice up your dinnertable, and your conversation."
The plates have definitely managed to start a conversation, but not everyone is calling the portion commentary "hilarious". Many on Twitter voiced concern over the message the plates are sending to those who already struggle with body image and the way they think about food. One user tweeted calling the plates a "toxic message, promoting even greater women beauty standards and dangerous health habits." The user adds, "These expectations can actually kill someone, and I know someone it has. [Macy's], remove this from all of your stores and denounce the manufacturer."
Science correspondent for the CBS series "Innovation Nation", Alie Ward, has also been very vocal about her distain for the message the plates send. She tweeted a picture of the plates and wrote, "How can I get these plates banned in all 50 states?" Though Ward later revealed to Huffpost that she was being sarcastic about a legal ban, she wanted to send a message that this type of commentary is not okay. She said that she, "just wanted to show the world how insidious beauty culture, and in this case one that shames women, can be. But I wanted Macy's to know that what they carry and display matters, it can hurt people, and they're accountable for it."
Macy's has apparently heard the message loud and clear and removed the plates from the store they were being displayed in. They also sent out a message apologizing to customers, saying they "missed the mark on this product."
What do you think of the plates Macy's had on display?
Do you think these plates send a negative message about body image?