Ikea Ad Offers Pregnancy Tests Inside a Print Ad To Reveal Discounted Crib

By
SheSpeaksTeam
Jan 18, 2018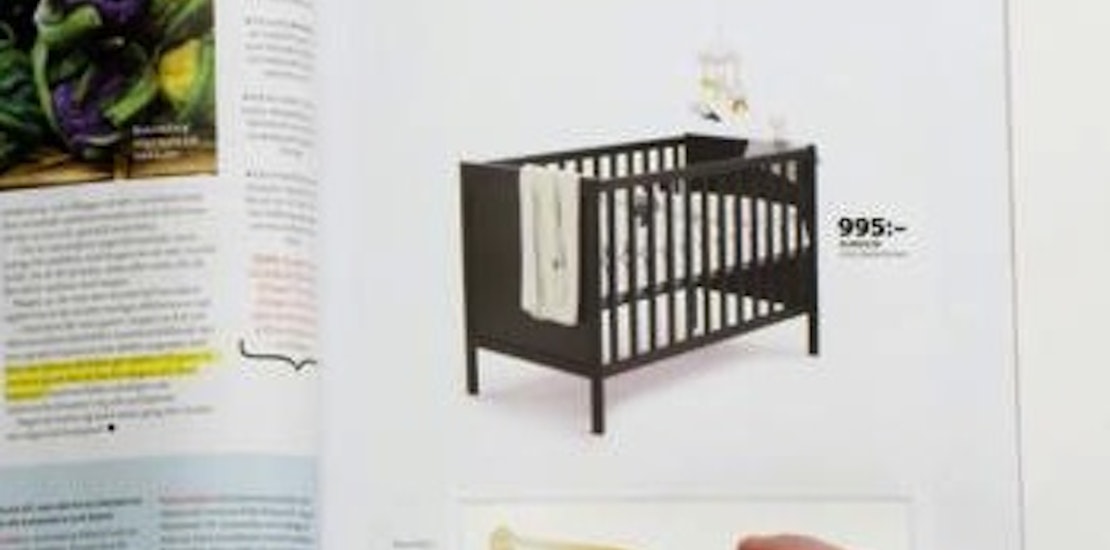 Tech savvy companies are always looking for clever and innovative ways to sell their products, but it seems Ikea has taken it to the next level with a magazine ad aimed at moms in the market for a new crib. The advertisment encourages women to take a pregnancy test that is available within the ad and if the test comes out positive, a discount price for the crib is revealed.
AdWeek reports about the unique ad that employs technical advances created by partners at Mercene Labs that makes the pregnancy test possible. The ad itself is simply a picture of an Ikea crib with the words, "Peeing on this ad may change your life." Women are encouraged to pour droplets of their urine on a spot on the magazine page. If the test detects pregnancy, a price drop of nearly 50% is revealed in red ink.
The ad is currently running in one of Sweden's most popular women magazine known as Amelia magazine. Researchers who helped to develop the ad had to make it possible to employ a pregnancy test strip flawlessly into a magazine print ad. The agency explains how they were able to make this advancement and how the progress goes beyond this Ikea ad. It states, "...Mercene Labs has used their experience in development of surface active materials for microfluidics and medical diagnostics. Careful selection of materials, together with a controlled capillary flow have been crucial for the success of this project. Technical advancements made during the work with this campaign have the potential to improve medical diagnostics."
What do you think of this Ikea ad that encourages women to take a pregnancy test right on the magazine's page?
Do you think this type of innovative advertising is the way of the future?