By
drodriguez
Jul 23, 2009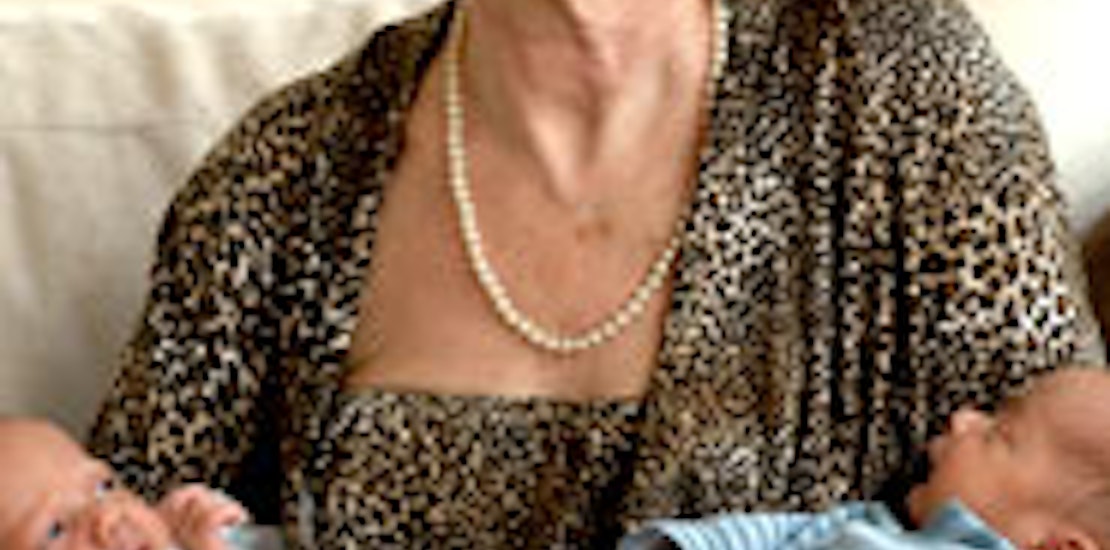 Controversy within the fertility treatment communtiy is erupting after recent news hit that the world's oldest new mother, Maria del Carmen Bousada, has passed away just 3 years after giving birth to her twin boys. Bousada was 66 years old when she gave birth to the twins in Spain after lying about her age (saying she was 55) in order to undergo in vitro fertilization. Her death and subsequent motherless toddlers that she left behind has struck a chord with the media leaving many to question how old is too old to have a baby and whether fertility clinics should have stricter guidelines when conducting in vitro fertilization.

CNN recently reported about a survey conducted a couple of months ago by Babycenter.com that revealed 7 out of 10 moms wanted stricter laws for IVF treatments to be put in place. Also, half of the respondents felt it was bad for the children if a parent conceived after 45.

As it stands today, fertility clinics are not mandated to turn someone away just because of their age. Each case is reviewed individually by fertility specialists, taking into account the woman's health and background rather than age alone. Dr. John Jain, physician at the Santa Monica Fertility Clinic, explains how times have changed for women trying to conceive later in life. He told CNN, "The 40 and 45 year old of today is not the 40 year old of the past; the 50-year old is not the same of the past. They're eating healthy. A woman who is 45 is barely halfway through her life."

Georgia Dardick, who conceived her child with the help of fertility specialists at the age of 51, has felt the guilt from her decision in the past but explains, "The word selfish has come into my mind. But for any parent, having a child is selfish. No matter what your age is, once you have that child, you owe that child everything. I live the best, healthiest life I can."

Do you think there should be stricter laws placed on fertility clinics when treating older women who want to conceive?

Should there be an age limit placed on fertiltiy treatments or should each case be reviewed individually?