Dirty Talk - Pesticides and Produce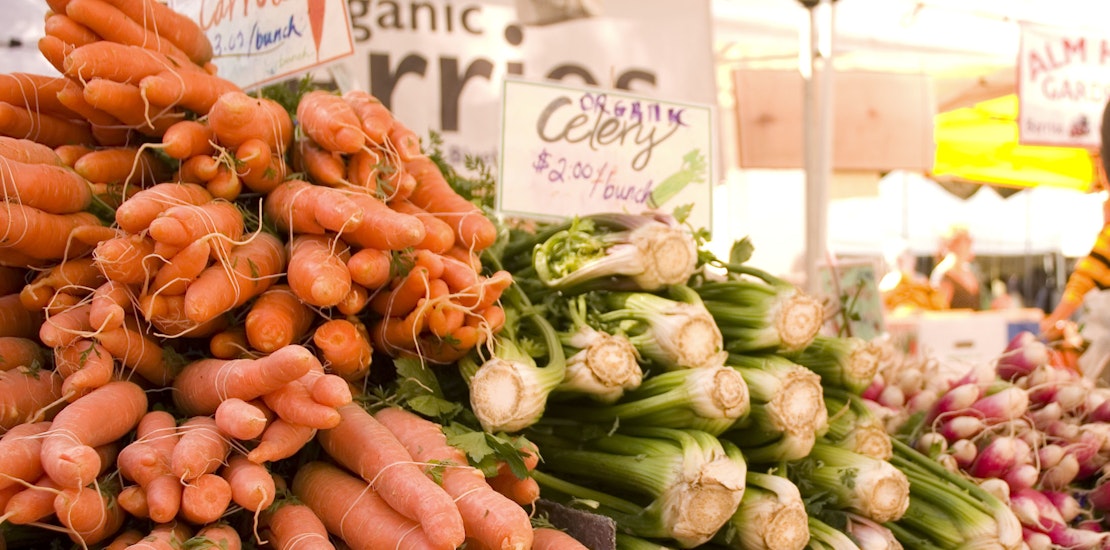 Recently World News with Diane Sawyer did a report on the effects of pesticides in children under the age of 7. Children exposed to common pesticides, even in the womb, showed a dramatic reduction in IQ. It's reports like these that scream, "Wake Up!"
So what can we do differently to help reduce the chemicals we are exposed to and the medical conditions such as cancer, autism and autoimmune disease to which they are often linked. It's no surprise that there are variety of different chemicals used to get the perfect size, shape and color of fruit on our local store shelves. But don't ditch the fruits and vegetables they are a vital part of improved diet and nutrition, just get smart about how to choose, prepare and use them in your home. This will help to eliminate as many potential toxins from our homes bodies and environment as we can.
One way to reduce toxins is by eating organically. Listen, I know that buying organic products can be expensive. I can't afford to buy organics exclusively but, I encourage you to purchase what you can afford. Also, spend your money wisely by concentrating on buying organic varieties of the foods that are potentially most exposed to harmful chemicals. The Environmental Working Group (EWG) has compiled a list of produce that contains the highest percentage of pollutants/pesticides called the "Dirty Dozen."
If you can only purchase a few organic fruits and vegetables, focus on buying organic versions of the produce listed on the "Dirty Dozen."
If you can't afford organics, or your grocer doesn't carry them, stick to purchasing foods on the "Clean 15" list. The produce on the "Clean 15" list is lowest in pesticides according to EWG tests.
The owner of a produce distribution company once told me that he washed EVERY fruit and vegetable that he ate. Even if you don't believe that pesticides are an issue, imagine how many people have touched your food before it gets to your table. Rinsing can remove some pesticides but you really should wash all your produce thoroughly. You can use special pesticide removing cleaners or mild soap and water. Peeling your produce can remove pesticides but you lose some nutrition in the process so, you are better off washing.
'Dirty Dozen'
1. Celery
2. Peaches
3. Strawberries
4. Apples
5. Blueberries
6. Nectarines
7. Bell peppers
8. Spinach
9. Cherries
10. Kale/Collard greens
11. Potatoes
12. Grapes (imported)

'Clean 15'
1. Onions
2. Avocado
3. Sweet corn
4. Pineapple
5. Mangoes
6. Sweet peas
7. Asparagus
8. Kiwi
9. Cabbage
10. Eggplant
11. Cantaloupe
12. Watermelon
13. Grapefruit
14. Sweet potato
15. Honeydew melon

The Environmental Working Group has a complete list of fruits and vegetables tested at its website. You can also download a pdf or iphone app of the guide.
How do you feel about organic vs. conventional foods? What percentage of the food you purchase is organic? Are there organic items that you are more likely to look for?