By
drodriguez
Nov 28, 2009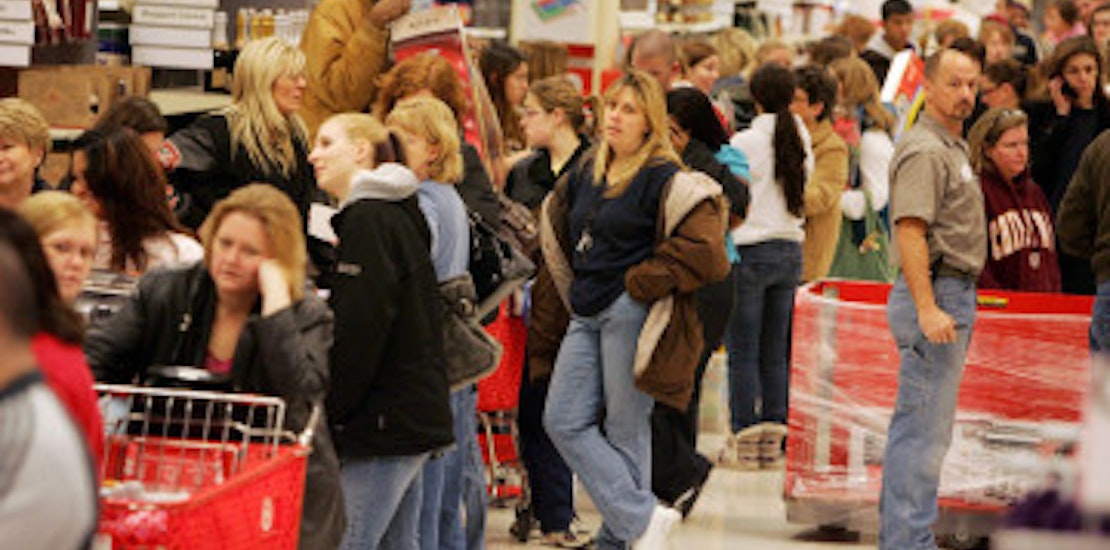 For those of you that were brave enough to wade through the crowds of Black Friday shoppers this year, you may have noticed that not everyone stuck it out all day long. The Wall Street Journal reported Friday evening that Black Friday started out strong, but slowly thinned out by afternoon. This is because shoppers were not willing to stick around unless they were seeing some major discounts.

A lot of the savings we were seeing this year came in the form of doorbusters and a good deal of sales on electronics. Unless you were lined up outside the door just as stores opened in the early morning, you may not have seen too many savings. The Wall Street Journal reports that Andrew Harris, a Dallas police officer, planned his Black Friday out perfectly when he showed up for a sale at Target at 3am, 2 hours before the store even opened, and bought a 32" LCD HDTV for $246 (a savings of $180).

Wal-Mart also saw lots of traffic, with some customers showing up the evening before to camp out in front of the store. Stores like Wal -Mart recognize the need to get shoppers in by enticing them with deep discounts since many consumers have expressed a need to spend less this year than last.

Aix Partners LLP released a study earlier this year with some data about the upcoming holiday season. They found that 88 percent of consumers planned to spend less this year than last year and 82 percent said that what they do spend money on will be purchased from value stores like Wal -Mart. Though the numbers sound bleak for retailers, the National Retail Federation is only predicting a 1 percent drop in U.S. holiday sales, which is up from last years 3.4 percent decline.

Did you venture out to the stores this Black Friday?

Do you plan on spending less on gifts this holiday season than you did last year?