You Go, Grill! Grilled Cheese Makes a Comeback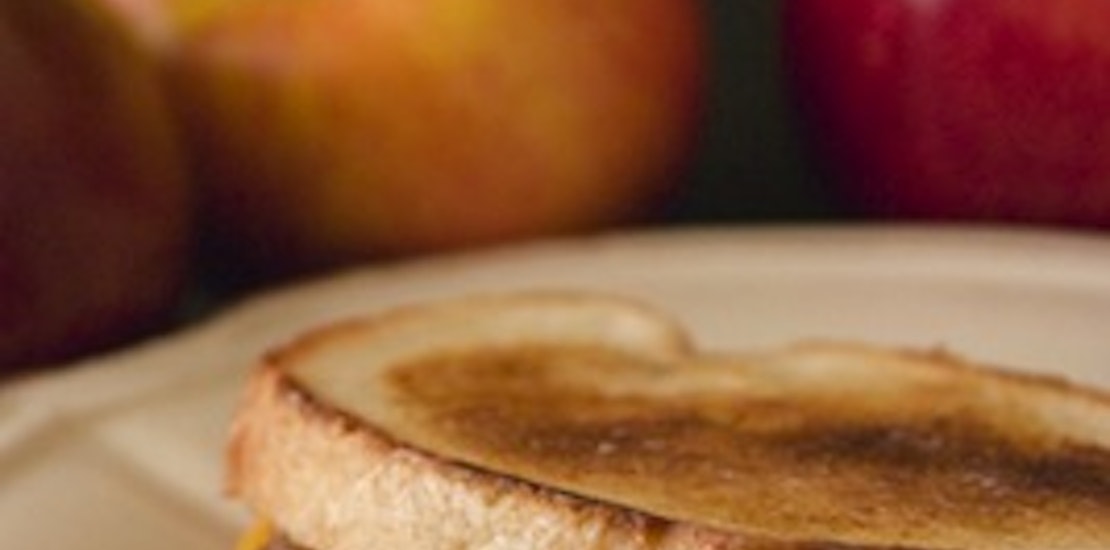 A friend of mine recently told me about a restaurant in San Francisco that only serves grilled cheese sandwiches. Apparently customers are lined up out the door. In fact, there are a number of these gooey enterprises popping up all across the country. We're talkin' food carts to gourmet panini shops. Build your own, to crazy creative concoctions. I've seen everything from the classic American cheese version, to brie, raspberry and chocolate chip "Sweetest Things." There's even an annual Grilled Cheese Invitational in Los Angeles.
It seems fitting doesn't it? We're all stressed out about the economy and we just want to return to a simpler time when mom made grilled cheese on white bread and served it with a cup of tomato soup. Heidi Gibson, Commander-in-Cheese of The American Grilled Cheese Kitchen in San Francisco, affirms that it's more than just the food, they are trying to create "a feeling of relief [like] you are back in your mom's kitchen..."
I was inspired to come up with my own grilled cheese opus - Sharp Cheddar and Apple Butter. Old timers will tell you that you should always serve apple pie with a wedge of cheddar cheese. The sharpness of the cheddar compliments the apple-y cinnamon-spiced tang of the apple butter.
Here's how to make it: Start with slices of French bread, butter the outside of each slice. Then, spread apple butter on the inside of each slice. Top the apple butter with sharp cheddar and grill to perfection. You can throw a little bacon on it if you are feeling more adventurous.
Imagine the combination -- the salty, sweet-smoked bacon melted into the tangy sharp cheese with the sweet spice of apple butter tying it all together. Tastes like fall, doesn't it?
What's your favorite grilled cheese sandwich? Do you stick to tradition or experiment?