Will a Time Tax Help People Make Healthier Choices At the Vending Machine?

By
SheSpeaksTeam
Apr 04, 2017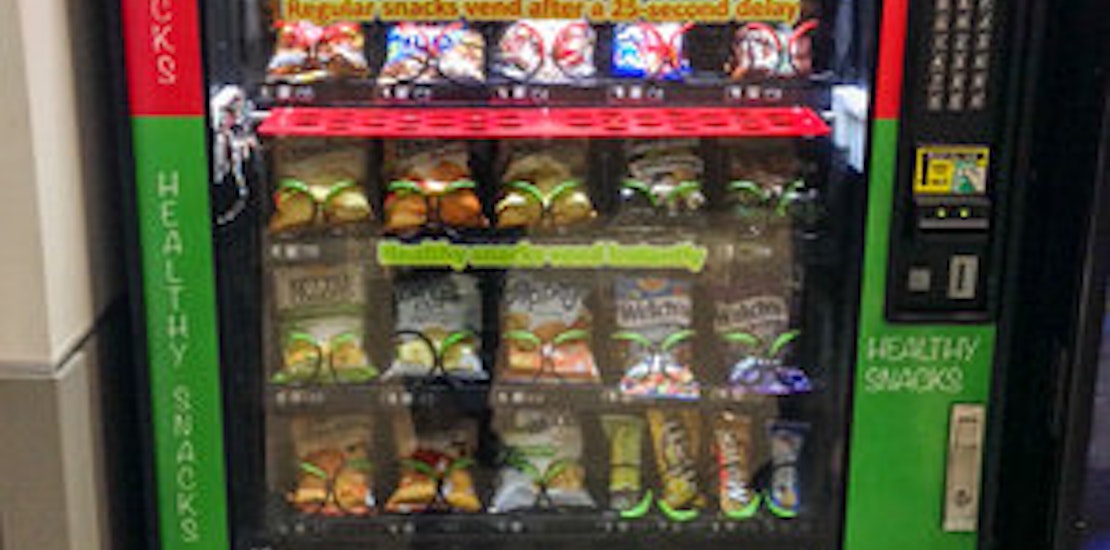 Convincing people to make healthier choices when they're hungry is no easy feat, but a creator of a new kind of vending machine may have the right idea. An associate professor of preventative medicine at Rush University Medical Center, Brad Appelhans, has designed a vending machine with a time tax. Rather than taxing the customer's wallet, the machine takes longer to release unhealthy snack foods.
NPR reports about the vending machines Appelhans calls DISC "Delays to Influence Snack Choice". Appelhans says of the project, "We were interested in the ability to test whether time delays can nudge people to healthier choices." And indeed they have. The machines have been tested on Rush University students and staff for the last several months and have found that the 25 second delay placed on unhealthy fare has led to a 5% reduction in unhealthy choices.
Though 5% may not sound like an awful lot, Appelhans explains his thinking. He says the effect, "is not huge, but if you are to extrapolate this out across 1 million vending machines and over time, it could add up to something meaningful."
When users of these new vending machines make a healthier snack choice, the item is immediately released upon payment. Snacks that were deemed unhealthy by Appelhans had to meet a certain criteria of calorie count, sugar and sodium content, and whether or not they contain transfat.
Before trying out DISC on the vending machines, Appelhans placed a 25 cent tax on the less healthy options which also led to about a 5% reduction of unhealthy choices. But, Appelhans is confident that DISC is a better move than charging extra money for high calorie snacks. In the past, we have seen the controversy that a monetary tax on unhealthy snacks can cause. Appelhans explains, "Unlike the discount, the delays didn't harm the overall revenues of the machine. Places want people to have more nutrition, but they don't want to lose revenue. So the time delay might be a nice way to have it both ways."
What do you think of vending machines that have a time delay on unhealthy snacks?
Do you think a time delay might prevent you from making an unhealthy snack choice?