What To Do When Different Sleeping Styles Get in the Way of a Good Relationship

By
drodriguez
Jun 18, 2012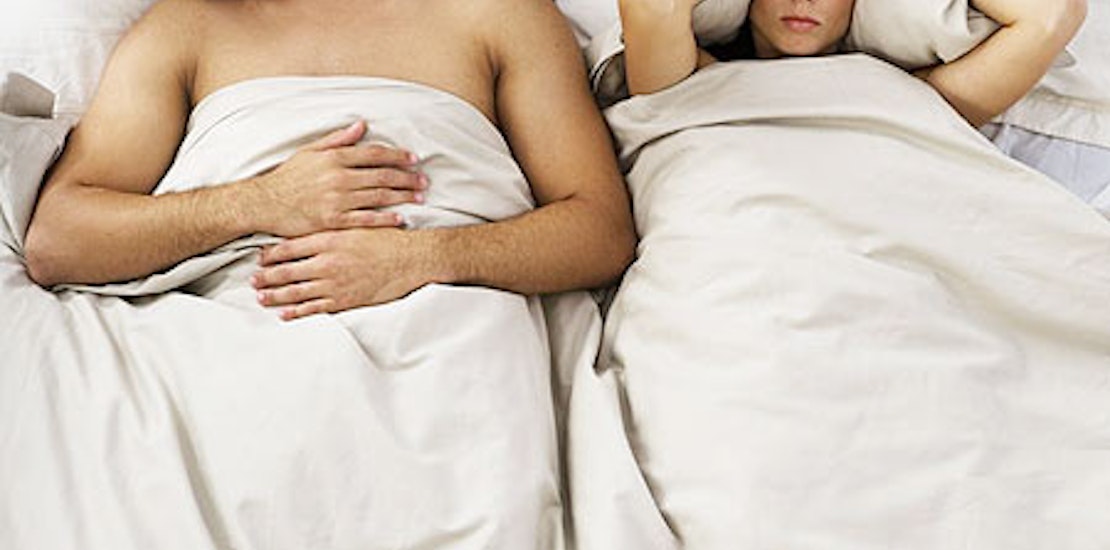 There are many things that can get in the way of a good relationship, but when you and your partner have uncomplimentary sleep habits your nighttime routine can become something of a nightmare. You and your partner may be perfect for each other in every other way, but when you can't get a good night's sleep together it can be pretty taxing on your relationship and now as a new study reveals, your health too.
A recent report from the Wall Street Journal discusses the new research that suggests sleeping in the same bed with your partner (even if it's a more interrupted sleep) can promote better health and possibly even longer life. According to the research, sleeping together with your long-term partner may lower levels of the stress hormone, cortisol and boost oxytocin (happy, love hormone) levels.
So before you send your snoring mate to the couch you may want to come up with other ways of staying side by side at night. Many who are awakened at night by their tossing partner have found better sleep with memory foam mattresses that conduct less motion from one side of the bed to the other. Sleep researchers also recommend that restless sleepers go to bed with separate blankets so the other partner is less disturbed throughout the night.
How well do you and your partner share the bed at night?
How do you and your partner stay in bed together even when your sleeping styles don't mesh?