Wendy's Celebrates 50 Years With a Brand New Frosty Flavor

By
SheSpeaksTeam
Nov 14, 2019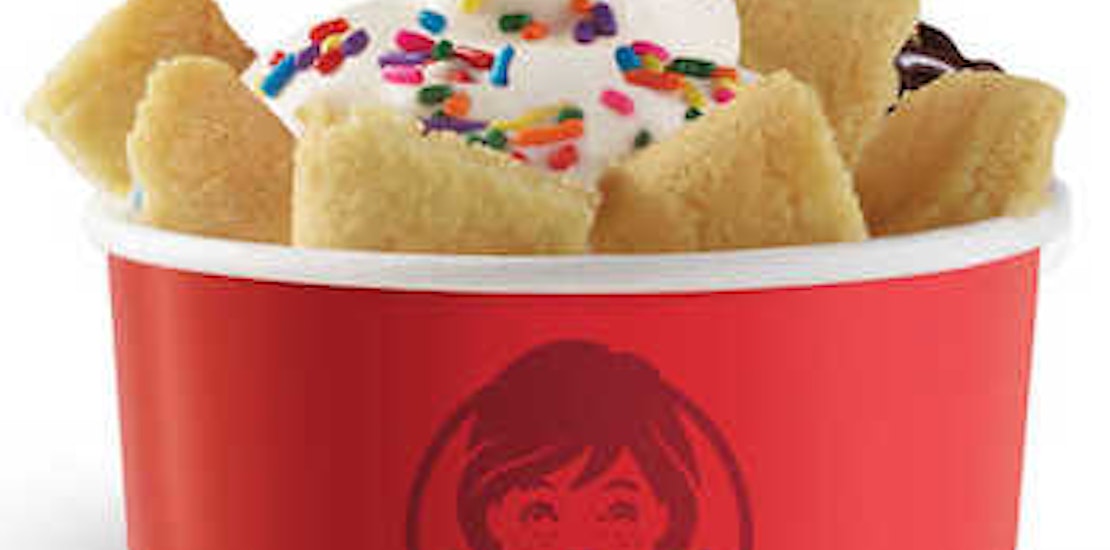 Wendy's
Milk shake connoisseurs generally agree that Wendy's checks all the boxes of what the thick creamy frozen treat should taste like. But up until now, vanilla and chocolate were the only two flavors one could choose from. In celebration of its 50th anniversary, Wendy's is throwing itself a great big birthday complete with a birthday cake flavored Frosty.
A press release from Wendy's reports about the new flavor of milkshake that is sure to shake up the classic Frosty that sells about 300 million of the frozen drinks per year and has stuck with plain vanilla and chocolate since its opening in 1969. In true birthday party fashion, Wendy's is offering their new Frosty flavor as a full on ice cream sundae.
The company's press release explains, "The sweet celebratory treat starts with our creamy vanilla Frosty mixed with the flavor of classic birthday cake then is topped with sugar cookie pieces and sprinkles. It's a birthday party in a cup (no off-tune singing or party hat required)!"
So if you're starting to tire of pumpkin spice flavors available just about everywhere right now, you can grab one of these new Frosty treats for about a dollar and fifty cents or $2.19 for the sundae. The new Frosty will be available for a limited time starting November 15th.
What do you think of Wendy's new birthday cake flavored Frosty offering?
Does this sound like something you just have to try?