Chance the Rapper's Twitter Wish for Wendy's Spicy Chicken Nuggets Comes True

By
SheSpeaksTeam
May 10, 2019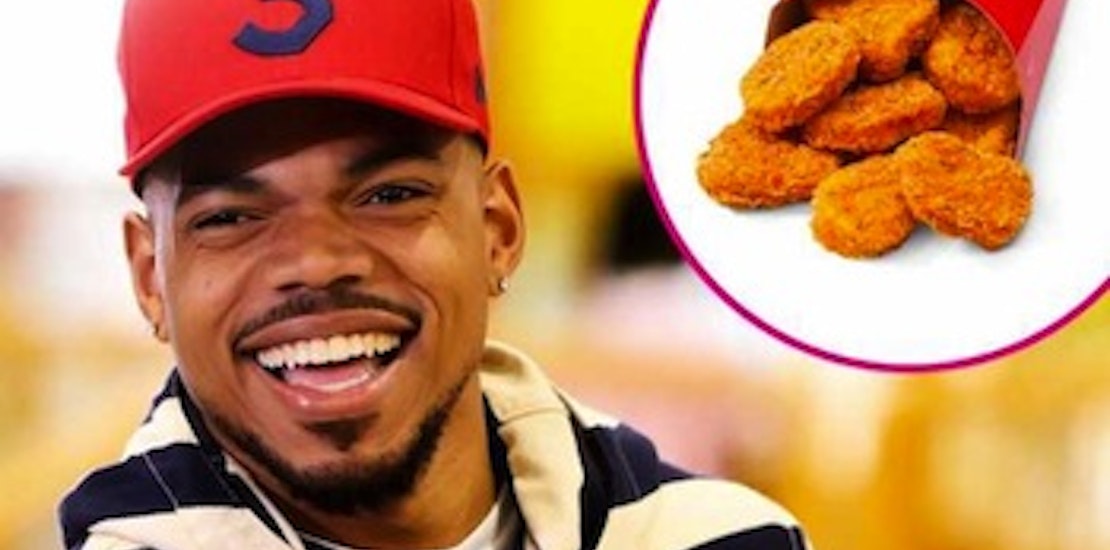 CelebrityWShow
Fans of Wendy's spicy chicken nuggets have Chance the Rapper to thank for a new spontaneous Twitter campaign that may bring back the popular menu item. Just a few days ago Chance sent out some "positive affirmations" to the twittersphere and Wendy's was quick to answer back regarding his love for the nuggets.
UPROXX reports about the tweet that got the ball rolling to bring back Chance the Rapper's beloved menu item from Wendy's. On May 4th Chance wrote, "Positive Affirmations for today: I WILL have a good day, I Will succeed today, Wendy's WILL bring back spicy nuggets at some point please please Lord let it be today."
Wendy's soon noticed Chance's tweet and the love it was getting from both fans of the rapper and the nuggets. Wendy's then left it all in fans' hands, sending out a challenge to bring back those spicy nuggets. Wendy's tweeted https://twitter.com/Wendys , "Y'all keep asking, so here's your chance. The people in charge say if you guys can get our tweet (this one right here) to 2 Million likes, they will bring SPICY CHICKEN NUGGETS BACK. Let's freakin' do this!"
And in less than 48 hours, more than enough people had joined the campaign to bring back the menu item that Chance the Rapper requested. Wendy's tweeted, "THIS IS NOT A DRILL! Spicy Chicken Nuggets are coming back! Y'all are crazy! That took like a day and a half! WHAT?! We don't know when yet, gotta figure it out, but soon, and ok, LOSING IT RIGHT NOW THIS IS AMAZING!!" The original tweet currently has 2.2 million likes and growing.
Are you a fan of Wendy's spicy chicken nuggets?
Do you have a favorite menu item from a restaurant that you wish would be offered once again?