Waterpark Offers a Worry-Free Day For Families of Kids With Autism

By
SheSpeaksTeam
Jun 10, 2019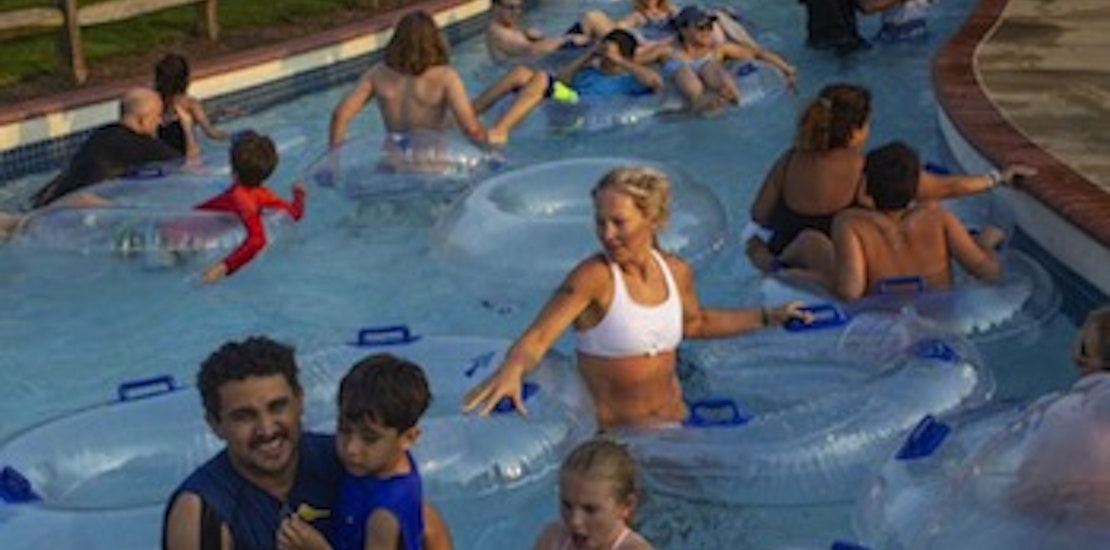 Dayna Smith/Washington Post
Parents of kids with autism know that something as simple as a day at the park can be tricky when your child is dealing with sensory issues. Feeling uncomfortable can soon turn to a meltdown and your fun day out can become a disaster. But, mom to autistic son Whitney Ellenby knows firsthand the struggles parents and children with autism face as they try to navigate the public.
That's why Ellenby and her organization Autism Ambassadors host events throughout the country allowing parents to take their children with autism to experience outings in a more relaxing way. Houston Chronicle reports about a recent "judgement free" event held at a Virginia waterpark for families of kids with autism. Ellenby explains how these events allow kids with autism to express themselves freely without parents having to worry. Ellenby says, "The only rule at my events is no one apologizes for anything. You can flap, bounce, gallop - be as autistic as you want to be."
This comes as a big relief to many parents who often deal with people not understanding their child's behavior in public, giving dirty looks, or saying hurtful things. Ellenby explains, "The number of behaviors our kids exhibit in public, especially when frightened, can feel humiliating enough that parents would rather keep their kids locked away at home than endure the judgment and confusion." Mom to 10-year-old son with autism, Julie Mishkin, was happy to take her family to the waterpark. Mishkin says, "If we have a meltdown, we will be in good company. Everyone here understands. It's nice to have a family outing."
Sensory-friendly events have become something of a trend across the country from stores offering special shopping hours to movie theaters hosting special movie screenings with the lights up, sound lower and the freedom to move out of their seat if needed. Broadway shows like The Lion King and Aladdin have also begun offering sensory friendly experiences for kids with autism.
What do you think of the sensory friendly events popping up across the country?
Would you like to see more events like this offered in your community?