Watermelon Salsa
submitted by Mommyof2girls3boys {1 Recipe}
Prep Time:
1 Hr 20 Mins
Cook Time:

Total Prep + Cook Time:
1 Hr 20 Mins
Level:
Easy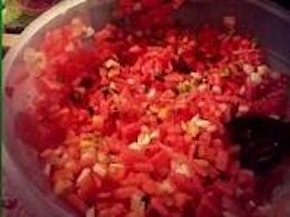 Makes: 12 1
Description: Yummy spicy or sweet watermelon salsa. Perfect for summer or spring potluck/BBQ. Serve with Tostitos lime chips.
Ingredients:
1 Personal seedless watermelon
2 Limes squeezed
1 Bunch of cilantro
1 Small onion
1 Pinch of salt
1 Serrano peppers

Instructions: Chopped all ingredients. Throw in bowl stir with wooden spoon, add salt and lime, stir until everything is combined and well coated.
Chill for an hour and serve with you Tostitos lime chips.
Other recipes in side dishes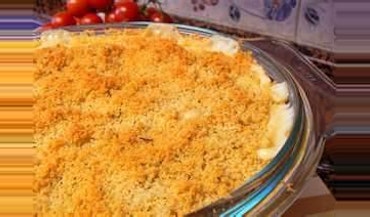 By
jamie059
Nov 05, 2012
This casserole recipe was given to me by my sister-inlaw (who has now passed away) and has become one of my family's favorites. It is a delicious additio…
Read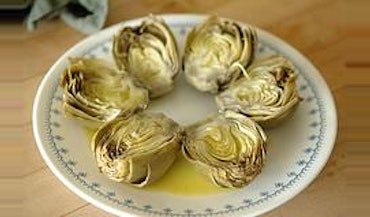 By
2squidges
Feb 14, 2012
Delicious and good for you Artichokes prepared simply in the pressure cooker
Read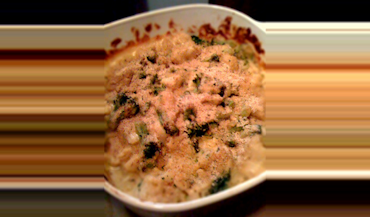 By
tja1967
Oct 23, 2012
Vegetable Side Dish
Read