Victoria's Secret Wants You To Skip the Shirt and Wear Your Bra Outside

By
SheSpeaksTeam
Sep 09, 2016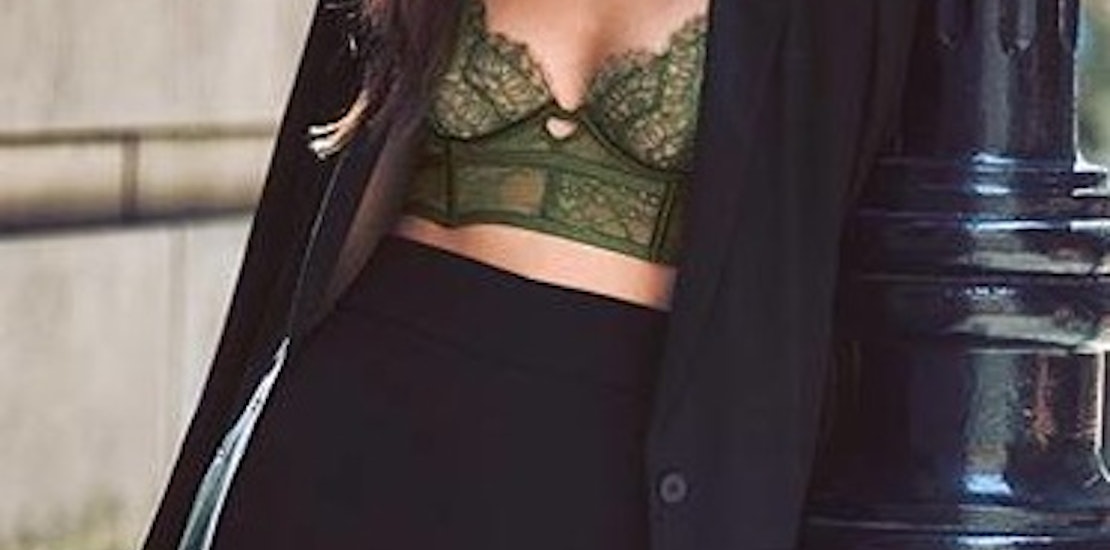 Ever felt like skipping the shirt and hoping your bra might pass for an acceptable compliment to a stylish blazer? This is precisely what Victoria's Secret is hoping their customers might consider as their recent ads show models wearing sexy slips and bras in broad daylight on city streets. But some customers, especially those that are lamenting the company's recent reduction in apparel, aren't ready to wear lingerie on their next neighborhood jaunt.
Business Insider reports about Victoria's Secret's latest ad campaign known as The Un-Dress Code that gives women the option of wearing bras as shirts, slips as dresses and even tucking in a satin pajama top into your jeans for daytime wear. After VS posted some of their photos to the company's Facebook page commenters began to sound-off on what they thought about turning their underthings into over-things.
One of the photos from the campaign that appears on the Facebook page shows a woman leaning next to a lamp post in a pair of stylish wide-legged trousers and a lace bustier as a shirt. The caption under the photo directs readers to the ad page and is captioned: "Wanna take it inside out? Click ahead for lingerie looks you can work into your real-life wardrobe."
But, as it seems on Facebook, many commenters are not ready to take their bustiers out on the town for all to see. One commenter writes, "No thanks Victoria's Secret. I'll buy...you know, actual clothes when I want to go out in public. This must be a man's idea in your leadership team. What's next, walking around in our panties?" Still, others weren't taking VS so literally with one commenter pointing out, "You don't actually wear it outside like in the picture people. You show off the back or the sides but not the front. Don't take it too literally!"
Fans of the company's old apparel line, that has since been greatly reduced, used the opportunity to voice their opinion that VS should start offering real outerwear again. One commenter pleads, "Bring back your clothing line! I used to be a big VS customer but haven't bought a thing since you stopped selling actual clothing."
What do you think of Victoria's Secret's ad campaign that encourages customers to use lingerie as outerwear?
Have you ever transformed an undergarment as something that would be fashionable and acceptable to wear outside?