U.S. Women's Soccer Stars Demand Equal Pay

By
SheSpeaksTeam
Mar 31, 2016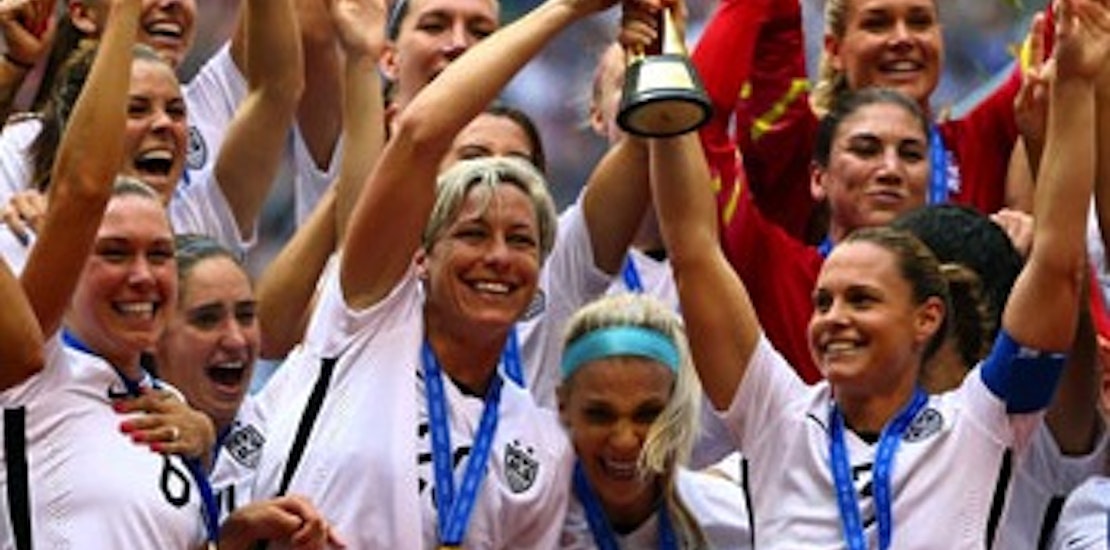 There is probably no better example of pay disparity based on gender than when you look at the world of sports. Five of our top U.S. women's soccer stars have decided that it's time to stand up and do something about it. Carli Lloyd, Megan Rapinoe, Rebecca Sauerbrunn, Hope Solo and Alex Morgan have filed a complaint with the Equal Employment Opportunity Commission claiming that that the U.S. Women's National Team (USWNT) should be paid the same amount as the Men's National Team.
Today reports about the soccer stars' move to receive equal pay and why they have chosen this specific time to make waves. Back in 2015 when the USWNT won the World Cup, they were given $2 million in prize money to split between players and the organization. That same year the men's team that lost the World Cup received $9 million and the men's team that won, Germany, were given $35 million in prize money.
So why have the women soccer stars chosen now as a time to come out and demand equal pay? Well, for one they have been extremely successful in recent years winning three Olympic gold medals and three World Cup titles as compared to the men's team which hasn't won either. They have also gained a pretty huge audience, breaking records in the U.S. with 26.7 million viewers watching them beat Japan in a World Cup Final.
One of the top players who has joined in the complaint, Carli Lloyd explains that she believes they have chosen the perfect time to raise awareness about the pay gap in the women's sports arena. She explains, "I think the timing is right. I think that we've proven our worth over the years. Just coming off of a World Cup win, the pay disparity between the men and women is just too large. And we want to continue to fight."
The U.S. Soccer Federation however does not believe this is the right time to fight for equal pay. In a statement to Today the federation wrote, "While we've not seen this complaint and can't comment on the specifics of it, we're disappointed about this action. We've been a world leader in women's soccer and are proud of the commitment we've made to building the women's game in the United States over the past 30 years."
What do you think about the current complaint filed by 5 of the top female U.S. soccer stars demanding equal pay to men?
Do you think professional female soccer players should receive equal pay to their male counterparts?