Toddler-Tested Toys We Love This Holiday Season

By
drodriguez
Dec 14, 2011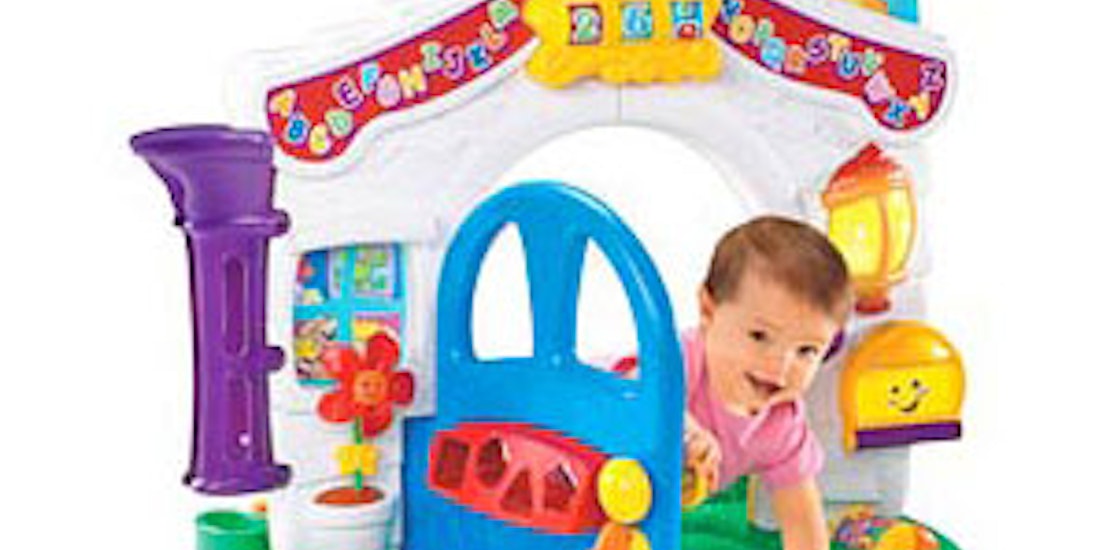 Stumped on what to get for a baby or toddler this holiday season? Our members share some reviews of the tried and true toys that keep their little ones happily busy. These toys are sure to bring belly laughs and clapping hands from any baby or toddler.
Fisher Price Learning Home
This multi-functional toy is a place your little ones will love to call home and with all of the activities aimed at teaching about numbers, letters, shapes, music, and much more - your kids are sure to learn while they play. Both sides of the toy have lots of different activities that will please babies, toddlers, and kids. SheSpeaks members are impressed with all of the use they've gotten out of this toy. Member niferr says, "I am not a mom, but a great Aunt who happens to be a teacher too! I do not buy gifts that are just "toys". I have to say this has been the best 1 year old gift EVER! They can learn letters, numbers, time, etiquette, etc and have a ball! My friends kids are still using this and playing with it at age 6, 7, and 8. That's a great investment! Plus it doesn't take up that much room and can be in a corner and the kids are still happy with it!"
LeapFrog My Pal Scout
Members recommend this talking toy for kids ages 1 year to preschool. Scout talks and sings, it can even be personalized to sing your child's name while they play and learn. The puppy will sing soothing lullabies for sleep time and buttons are easy to press for even the littlest hands. One big plus on this toy is the price tag, for under $30 you can't go wrong. Member dmp515 says, "This is a great toy! My grandson has Scout and my grand-daughter has Violet. They both love to hear their dogs say their names, what they liked to eat and sing to them. Love that they have different length of time settings and different music. Would definitely buy this for a gift for a little one!!"
EvenFlo ExerSaucer Triple Fun
From an entertaining playmat for infants, to a full-on stationery walker for babies, and play table for toddlers, this toy is made to last and grow with your child. If you need a toy that will keep your baby safe and entertained, look no further. Member Georgiegal says, "We bought this for our twins when they were around 4 months old and they both enjoyed it from day one. They didn't use the first stage (a playmat-gym, where the baby bats at toys) but they definitely love the full exersaucer stage. My little girl likes to go from toy to toy, examining and playing with each item while my little boy likes jumping around in it. For me, it's almost a necessity since it keeps at least one of them safely entertained, while I get work done or attend to the other. Once they start walking/cruising, we'll switch to the final stage."
Uncle Goose Classic Alphabet Blocks
If you're looking for a durable classic toy that will give your little one hours of fun, then these stacking blocks are the way to go.
It may not have all the bells and whistles like a lot of other toys, but are great motor-skill builders and help teach the alphabet. Member di41798 says, "My two year old granddaughter loves to play with blocks. Plain wooden stacking blocks. And these are absolutely beautiful. They are made in the US and come in different languages. They are absolutely beautiful and look as if each one is hand-made. I will be buying some of these for my granddaughter for Christmas this year and I highly recommend everyone with a baby or toddler should review them and buy them."
What's on your baby or toddler's wish list this year?
Share your toy reviews here!