The Year Of The Woman? Maybe Not.

By
drodriguez
Oct 28, 2010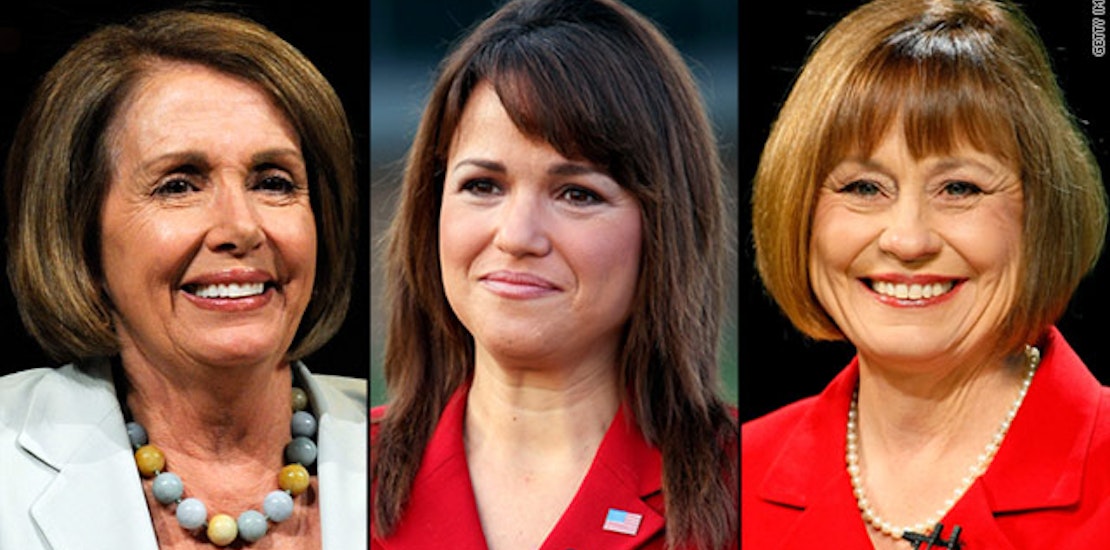 It may seem that women are out in full force in the political arena as voters make their way to the polls this election season. With a record breaking 160 women congressional and gubernatorial candidates who won their primaries and are set to be on the ballot next week, many are celebrating 2010 as "the year of the woman". But others argue that this year is anything but woman-centric and we should instead prepare to see the percentage of women in congress become drastically lower as many lose their seats for the first time in 30 years.

A recent article from CNN reports about the possible blow women may face in politics this year. President of the Women's Campaign Forum, Siobhan Bennett, fears that women are not being represented properly in U.S. politics. Bennett cites data from the Inter-Parliamentary Union that ranks the U.S. as 90th in the world for women in elected office, "We trail behind Cuba and Afghanistan."

Because we are expected too see a lot of democrats lose their seats in the Senate and the House, this translates into seeing a drop in women being represented because most of the female lawmakers are democrats. As an example, there are 73 women currently holding seats in the house and 56 of these women are democrats.

And even though there are a lot of women running for seats this year, it will not be enough to make up for the losses. Bennett says, "The deeper problem underneath all this is we do not have a pipeline or a bench of women prepared to step up and run for the inevitable number of women that we are going to lose this cycle."

To make matters worse, some of the national polls have been showing that women are not as enthusiastic as they have been in the past about heading to the polls. Some believe this is due to the fact that women have been turned off by the current economic and political climate.

One program that wants to create a pipeline of women set to step up and run for political office is "She Should Run." The program is run by the Women's Campaign Forum and works by recruiting women into the political arena as well as urging them to spread the word by encouraging their friends and colleagues to run for office.

What do you think about this report showing the percentage of women in Congress will be decreasing dramatically this year?

Do you feel less enthusiastic about voting this year? If so, why?