The Hottest Holiday Toy That's Making Parents Do Some Wild Things

By
SheSpeaksTeam
Dec 16, 2016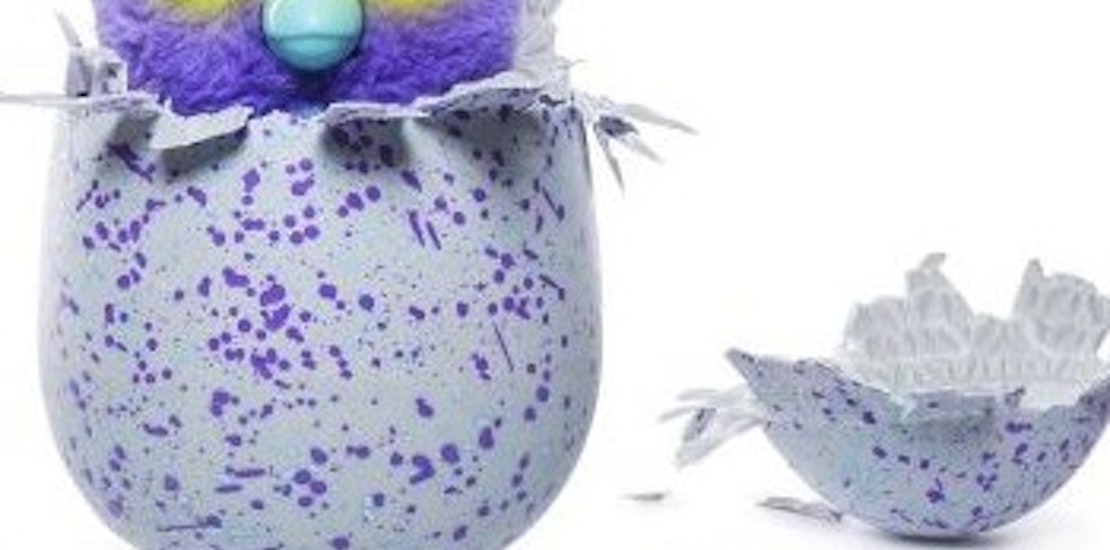 If your children are unaware of or have not yet asked for Spin Master's Hatchimal for a holiday present, consider yourself lucky. The latest Christmas toy craze has many parents doing some pretty wild things to get their hands on one of these hatching Furby-like birds. Sites like Ebay and Amazon make shopping for that hard to find toy that much more involved for parents during this time of year.
The Wall Street Journal reports about some of the lengths parents are going to this year in order to get their hands on a Hatchimal to place under the tree. From paying ridiculous mark-up prices to widening their shopping to a global scale, many parents are willing to do just about anything to fulfill their child's wish list this year.
One California mom, Alma Grace Acosta, had friends and family in New York, South Korea and Hong Kong looking for the funny-looking bird that walks and talks after emerging from the large egg. She finally got lucky when her sister-in-law scored one in Hong Kong for Acosta 4 year old daughter. Acosta says, "I just hope this toy is worth it. I think if people are resourceful enough, they can take a global approach."
And for parents who weren't standing in long lines back in November outside of stores like WalMart and Target, some have found hoarders of the hot toys selling them for $200 (4 times the actual cost of the toy) and up on sites like Ebay and Amazon.
Though the company that makes Hatchimals, Spin Master, says they are flying in more product as fast as they can from China - it doesn't seem like they can keep up with demand. Folks over at Spin Master's headquarters in Canada have reported that Americans have gone as far as traveling across the border to make inquiries about the toy. James Martin, a senior vice president at Spin Master's Canadian headquarters explains, "We had people who drove 15 hours from near Virginia to talk to someone in person to get a Hatchimal."
What do you think of this year's Hatchimal toy craze?
Have you been able to find a Hatchimal for your child's holiday gift this year?