The "Harlem Shake" on a Plane: Harmless Fun or Safety Concern?

By
SheSpeaksTeam
Mar 07, 2013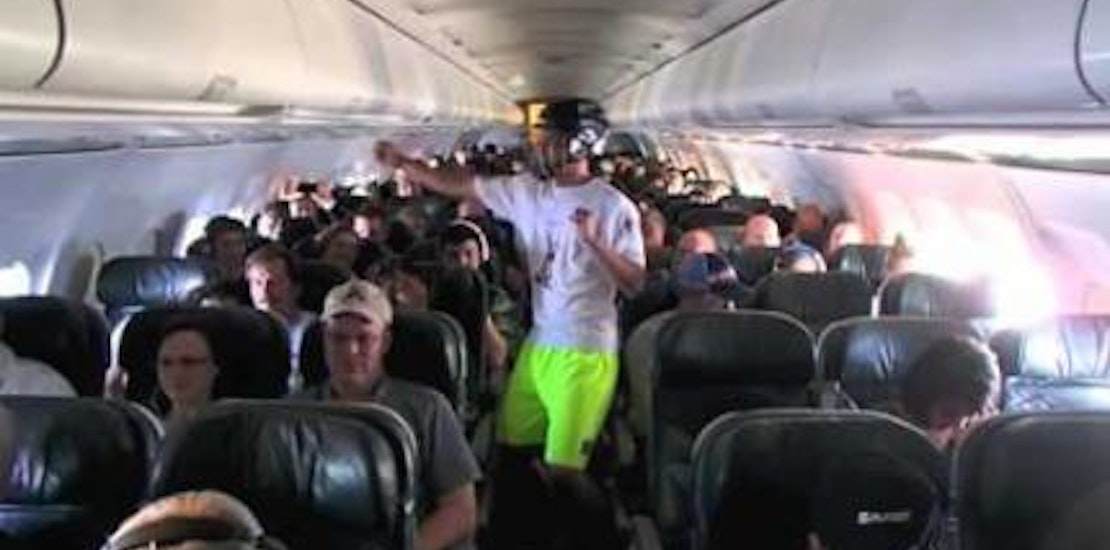 The Harlem Shake, the latest dance crazy now dominating the internet, has many people across the country shaking their hips. But whether you are a fan of the dance or not, some feel recent YouTube clips featuring the dance taking place on an airplane went too far.
CNN reports about the midair performances and how airline officials fear for the safety of their passengers who are clearly seen dancing and jumping raucously in the aisles. Though some of the videos are said to have been shot while the plane was on the ground, the Federal Aviation Administration is now investigating one instance of the Harlem Shake taking place in flight. But even if all of the videos were shot while the plane is on the ground, this type of behavior can make it impossible for flight attendants to communicate with passengers and do everything necessary before takeoff.
Airline pilots always do what they can about protecting passengers from injuries caused by turbulence, some will even opt to keep the seatbelt sign lit throughout the duration of the flight to remind everyone of the dangers. But when all of the passengers are standing up dancing and taking part in a video, the likelihood of them being injured in the event of turbulence increases greatly.
Steve Wallace, former director of the FAA's Office of Accident Investigation, explains why the Harlem Shake on a plane should never become a trend. Wallace says, "I hate to be a bureaucratic kill-joy. I think there is a safety issue here. Turbulence injuries are the most common type of injuries, and they are virtually eliminated when people are in their seat belts."
What do you think of the new Harlem Shake on an airplane videos that have surfaced on YouTube?
Is it just a harmless prank or is it putting people in a dangerous situation?