The Actress Who Wore Red in a Sea of Black Faces Backlash After Golden Globes

By
SheSpeaksTeam
Jan 10, 2018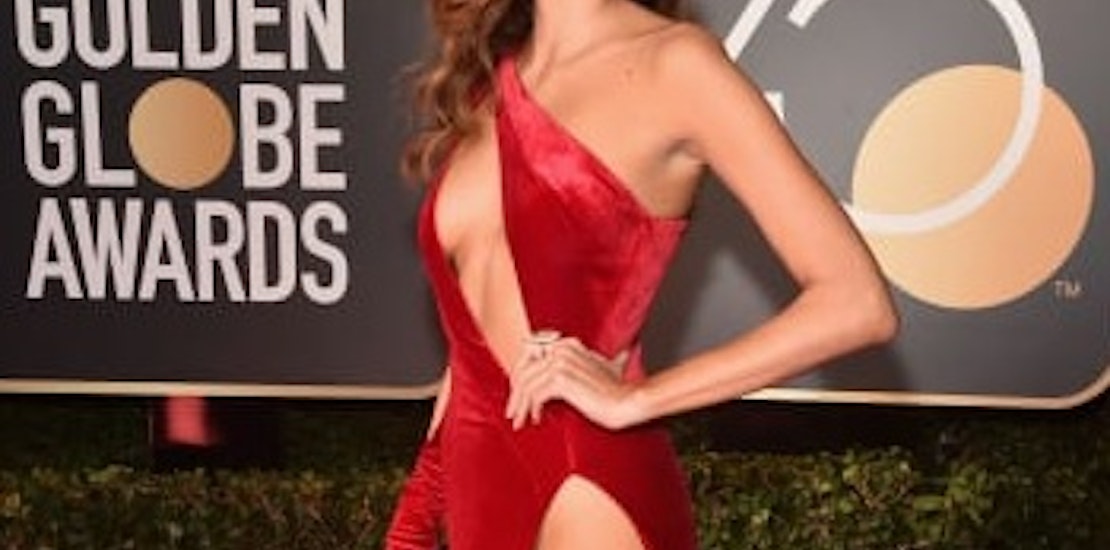 If you watched the Golden Globes on Sunday, the first thing you probably noticed was the sea of elegant black gowns and black suits guests donned in support of the #TimesUp initiative. But within that sea there was one bright red dress that stood out. Actress Blanca Blanco is making headlines and reportedly being shamed for showing up to the awards show in a long red dress.
The Huff Post reports about the negative reaction some have voiced after noticing Blanco did not go along with the rest of the industry by wearing black to protest sexual abuse and harassment at the 2018 Golden Globes. Upon seeing the actress in her red gown, social media lit up with criticism aimed at Blanco with Twitter users saying things like, "You did it for attention, congrats it worked. Instead of showing unity for all women, you chose to walk alone." And another wrote, "I have secondhand awkwardness for Blanca Blanco."
But others were quick to point out the hyposcrisy of shaming a woman for her outfit choice on a night that was aiming to highlight a women's movement. One Twitter user writes, "If you're concerned about Blanca Blanco's red dress then you really need to check your priorities about this whole Time's Up movement …"
Blanco herself has reponded to the criticism and shares her views on the #TimesUp movement in an interview with FoxNews one day after the award's show. She said, "Wearing red does not mean I am against the movement. I applaud and stand by the courageous actresses that continue to break the cycle of abuse through their actions and fashion style choices. It is one of many factors leading women to a safer place because of their status. I am excited about the #TimesUp movement; true change is long overdue."
Did you watch the Golden Globes on Sunday?
What do you think about the #TimesUp initiative formed by strong women in Hollywood?