Save the Ruby Slippers! The Smithsonian Needs Help To Restore Dorothy's Iconic Shoes

By
SheSpeaksTeam
Oct 21, 2016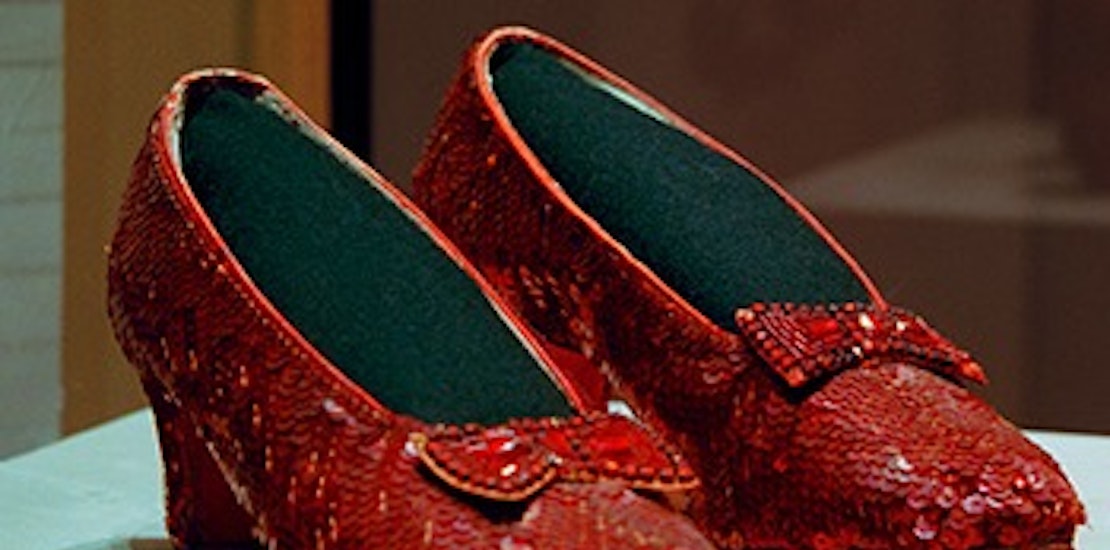 Fans of an ageless classic are now being called upon to save what some would consider one of our national treasures. Dorothy's original ruby slippers from The Wizard of Oz have certainly seen better days and now the Smithsonian has launched an epic Kickstarter campaign asking for help to "Keep Them Ruby".
Newsweek reports about the crowd-funding campaign to restore and save the famous ruby slippers so they can be enjoyed and viewed for generations to come, much like the film itself. As you may have imagined, getting the shoes back to clicking shape is not going to be cheap. The Smithsonian is asking for $300,000 by November 16th to restore the shoes and build a new case to house them.
The Smithsonian owns one of the 4 pairs of ruby slippers used during the filming of The Wizard of Oz and explains the great lengths to preserve them by keeping them in a locked case 24 hours a day with cameras monitoring the famous heels at all times. All together, there are 5 pairs of the iconic shoes if you count one pair Judy Garland wore during a screen test. But only 2 pairs are featured at museums, one at the Smithsonian and the other at the Academy of Motion Picture Arts and Sciences. Two pairs are owned by private collectors and the remaining pair was stolen from a museum in Minnesota and has not been retrieved.
But even with these great lengths, museum preservationists know that the shoes are in dire need of help or they will be lost forever. When costume makers create clothing and shoes for movies, they are generally only made to last the duration of the film. Richard Barden, the preservation services manager for the museum explains how the ruby slippers have aged over the last 80 years. Barden says, "They're really discolored. They've darkened. They've become opaque, and there's cracking. The slippers will slowly deteriorate, and we really don't know how quickly they'll go."
What do you think of this campaign to save Dorothy's ruby slippers?
Do you think this campaign will reach its goal?