Same Sex Couple Creates Barbie Wedding Set To Better Reflect Their Big Day

By
SheSpeaksTeam
Dec 27, 2018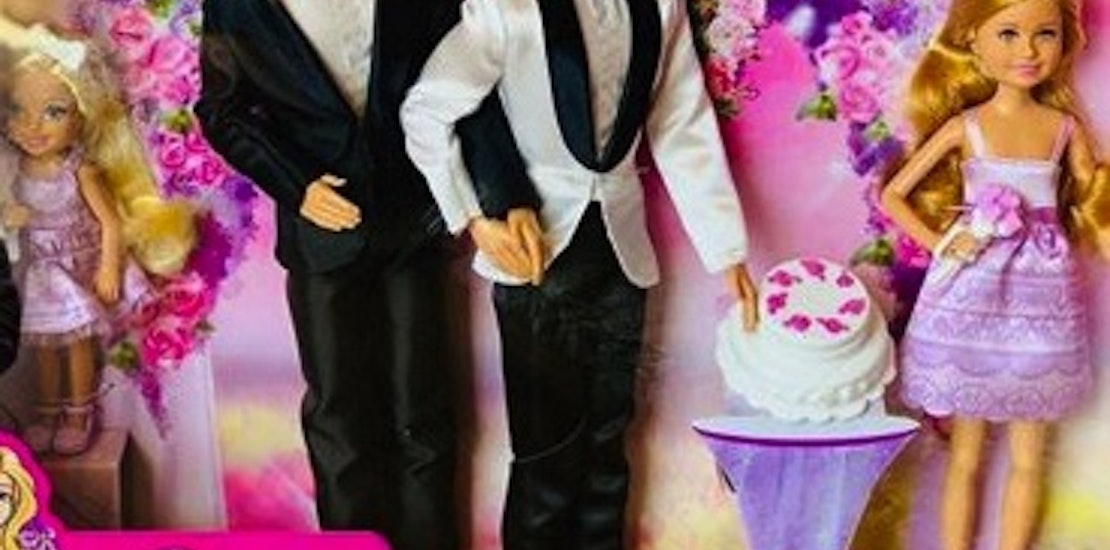 Barbies now have a wider variety of skin tones, come in different shapes, sizes, etc., but same sex couple Matt Jacobi and Nick Caprio recently had a difficult time finding a Barbie wedding set that matched what they were looking for.
CNN reports about the steps Jacobi and Caprio took to make a Barbie playset that better conformed to what their wedding day would be like. After finding a set with two flower girls and a Barbie bride and Ken groom, the couple decided to replace the bride with another groom and repackage the set to give to their 8 year old niece and her younger sister who would both be flower girls in their wedding.
Upon opening the gift, 8-year-old Natalie shouted with joy, "They look exactly like you!". Upon seeing their nieces' excitement, Jacobi and Caprio decided to share the gift set they had created with Mattel with the idea that maybe others who are in a similar situation can share in this type of joy. Jacobi explains, "This toy brought so much joy and happiness to my 8-year-old niece, and there are thousands and thousands of families just like Nick and I. I just had to do something."
So he posted a photo of his #gayweddingset to Mattel on Instagram urging them to consider adding same sex couples to their wedding sets. Jacobi's photo caption to Mattel reads, "What a bummer you don't make one with two grooms. Anyway, we had to get creative and make a couple purchases. I hope our custom gift inspires you to make a #gayweddingset."
Soon after Jacobi posted to Instagram, Mattel was in touch to set up a meeting with him and his fiance to discuss the design of a same sex set in Los Angeles. Jacobi says, "We have a confirmed date set in early January, and we are extremely excited, grateful and incredibly determined to make this happen. We are over the moon with all the positive responses we have received. We really just want to thank all the people out there for believing in our message that love is love."
Do your kids play with Barbie dolls?
What do you think of the Barbie wedding set this couple created as a gift for their nieces?