The Barbie Makeover We've All Been Waiting For

By
SheSpeaksTeam
Jan 28, 2016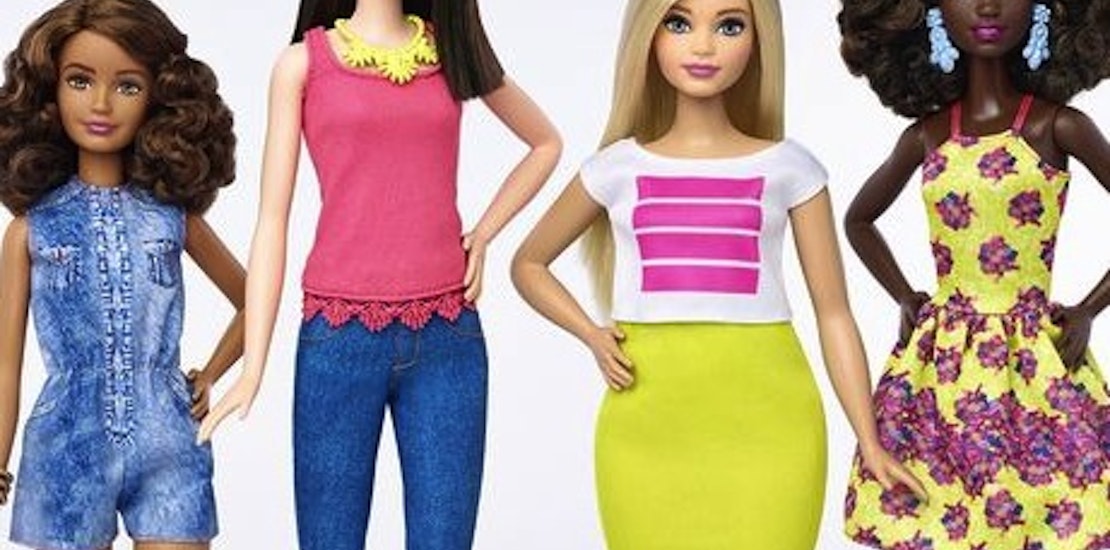 It seems that the Mattel toy company has finally heard our cries for a more realistic Barbie. It was recently announced that the doll kids have been playing with for decades is about to get a much needed makeover that will bring her right into the 21st century.
CBS News reports about Mattel's announcement that there will be a new line of Barbie's that will come in different shapes, sizes and colors...you know, just like real life. The unrealistic Barbie size with the large chest, impossibly small waist and freakishly long legs has been a point of contention with parents for years now.
The new line will feature petite, tall and curvy body types and will be more ethnically diverse than the blonde haired blue-eyed Barbie we usually see. Jim Silver, CEO and editor-in-chief of Toys, Tots, Pets and More, explains how the new look is a step in the right direction for the toy company and will be more in line with what the customers look like. Silver says, "There are people who are turned away from Barbie because they want dolls that more resemble themselves, more in terms of their body type and more in terms of their skin tones."
Though lovers of the classic Barbie look may be turned off by the new choices, the company is taking a much-needed risk in an environment where their main competition is often the ever-popular tech toys. Mattel President and COO Richard Dickson admits that the new Barbie line is a risk, but he remains confident that it will pay off. Dickson says, "It would be more of a risk if we don't continue to evolve Barbie -- if we stayed stagnant, if she looked the same, if she did the same thing. She's got to evolve with the times."
What do you think of the new Barbie line offering the doll in various shapes, sizes and colors?
Would you purchase one of these new Barbies for a child in your life?