Rosa Parks and Sally Ride Take Their Places In the Barbie Inspiring Women Line

By
SheSpeaksTeam
Sep 12, 2019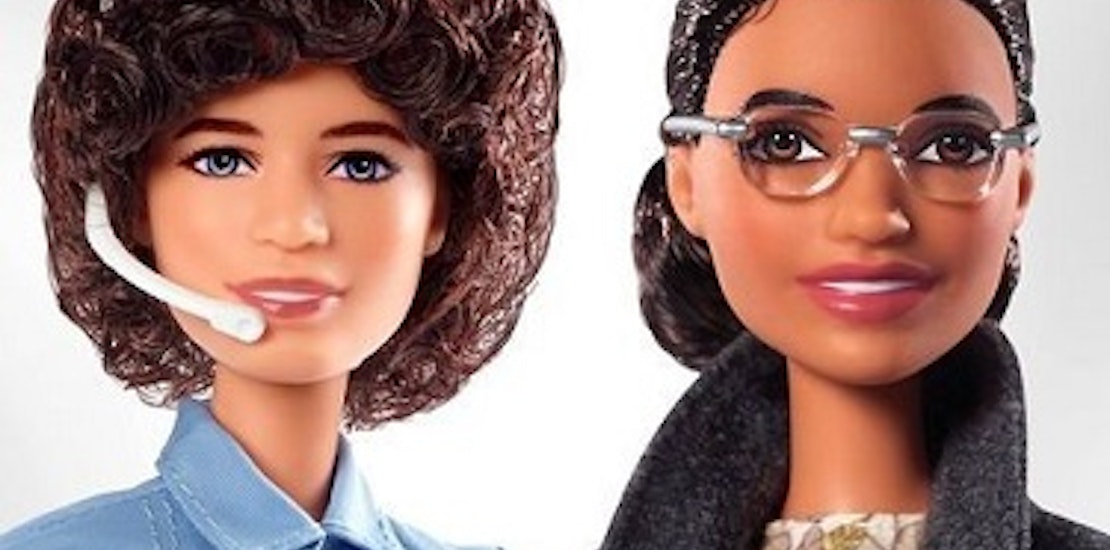 Barbie/Mattel
For those of us who grew up playing with Barbies, it is obvious to see that the Mattel doll has come a long way over the last couple of decades. And in keeping with their evolving business model, Mattel has recently announced a couple of well-deserved additions to their Inspiring Women series.
ABC News reports about the Barbie manufacturer's announcement that they will soon have both Rosa Parks and Sally Ride dolls available in time for the holiday season. The civil rights leader, Rosa Parks is a welcomed addition to the Inspiring Women line for parents and kids learning about the icon in school.The new doll's description reads, "Hailed as 'the Mother of the Modern Civil Rights Movement,' Rosa Parks earned worldwide recognition and numerous awards including the prestigious Presidential Medal of Freedom and Congressional Gold Medal of Honor. Celebrate Rosa Parks and her impact on the civil rights movement with this Inspiring Women Series Rosa Parks Barbie doll."
And the Sally Ride doll, all decked out in a NASA flight suit and 1980's perm hair-do, is sure to please every budding scientist looking for a toy they can relate to. Mattel says they hope the Ride doll will "inspire girls everywhere to boldly reach for the stars." Purchasing a doll that also teaches a history lesson is most likely a win/win in a lot of parents' eyes. The dolls are available for pre-order on Barbie.com and cost $30.99 for the doll, a certificate of authenticity, accessories and a doll stand.
What do you think of Barbie's Inspiring Women series?
Do you have a favorite historical figure you would love to see added to this line?