Pringles Puts an Entire Thanksgiving Feast in 8 New Flavors

By
SheSpeaksTeam
Nov 21, 2017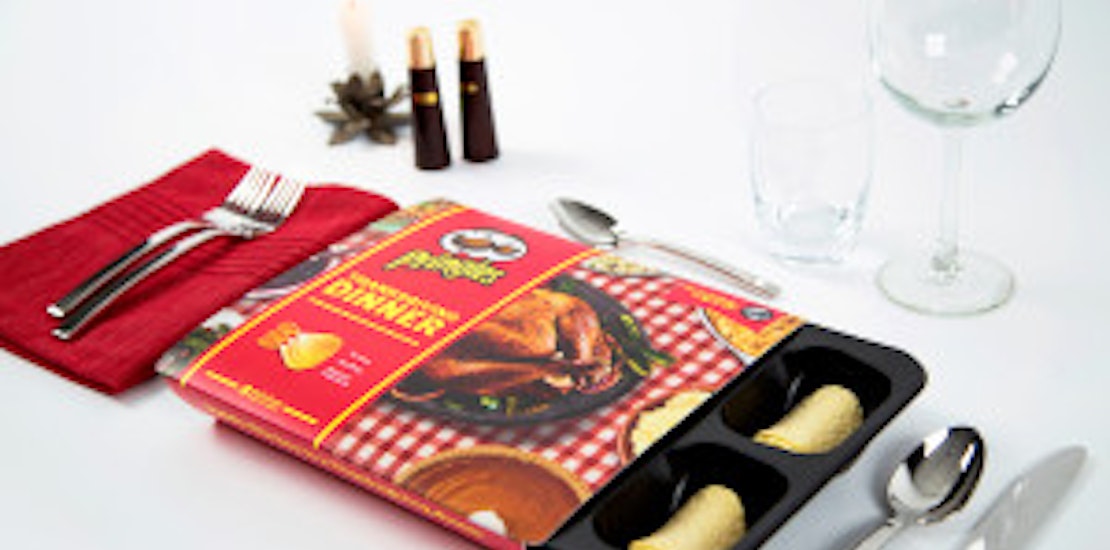 If your kitchen skills are utterly lacking, but still want to impress (or more likely humor) your Thanksgiving host year - you may want to pick up some Pringles. The potato chip brand is aiming to make a splash this year by offering all the fixings you might see around a Thanksgiving table.
Time reports about the new Pringles flavors pilot taste test that sadly won't be available at your local grocery store this year (but fingers crossed for next year). Pringles is going all out and offering 8 new flavors that represent a lot of our holiday staples. The flavors include Turkey, Mashed Potatoes, Stuffing, Cranberry Sauce, Creamed Corn, Green Bean Casserole, Mac & Cheese and Pumpkin Pie.
And in Pringles fashion, stacking the chips to create things like a leftover Thanksgiving turkey sandwich out of turkey, mashed potatoes and stuffing is highly encouraged.The 8 new flavors come in little TV dinner trays and can serve as a talking piece, appetizer or snacks to eat around a football game. Pringles senior director of marketing Kurt Simon says, "Pringles are known for bold flavors and endless flavor stacking possibilities, so this holiday season we wanted to introduce snack-lovers to a new way to enjoy Thanksgiving favorites. The Pringles Thanksgiving Dinner flavors are not only new but cover every course of the real meal – from the main event, to sides and even dessert."
What do you think of the new Pringles Thanksgiving flavors?
Would you consider buying these flavors if they become available next holiday season?
*Photo Courtesy Pringles*