Thanksgiving Turkeys Replace Traffic Tickets in Billings, Montana

By
SheSpeaksTeam
Nov 17, 2017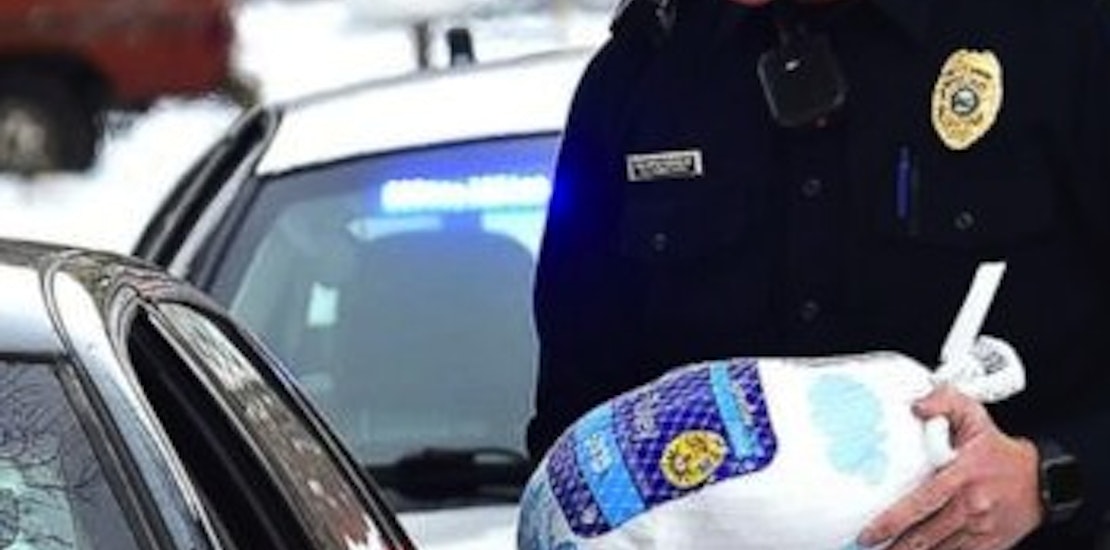 Getting pulled over for a traffic violation wouldn't usually be considered the bright spot of your day. But for some in Billings, Montana - getting pulled over by the cops comes with just a warning and a Thanksgiving turkey. That's right, police are issuing warnings for minor traffic violations in Billings and handing over a frozen turkey for lucky drivers.
ABC News reports about the goodwill program in its first year that's replacing traffic tickets with turkeys. A local business man generously donated 20 turkeys to the police department to give out for the Thanksgiving holiday. Drivers who are offered turkeys in the program can't be violating any major traffic laws. Lieutenant Neil Lawrence explains, "The turkeys were handed to, let's say, someone going over the speed limit a few miles an hour or rolling through a stop sign."
Officers taking part in the program reports that so far, drivers are very happy with the surprise poultry. Lawrence says, "The individuals that received the warnings and the turkeys have been very happy. Our Facebook page has received a lot of positive comments regarding it. So far its been a very positive thing for the community."
What do you think of police offiers giving away turkeys rather than tickets in Billings, Montana?
Do you think more neighborhood police departments should take part in goodwill programs like this during the holidays?
*Photo Credit: Larry Mayer Billings Gazette*