Pringles Thanksgiving in a Can, Going...Going...Almost Gone!

By
SheSpeaksTeam
Nov 12, 2018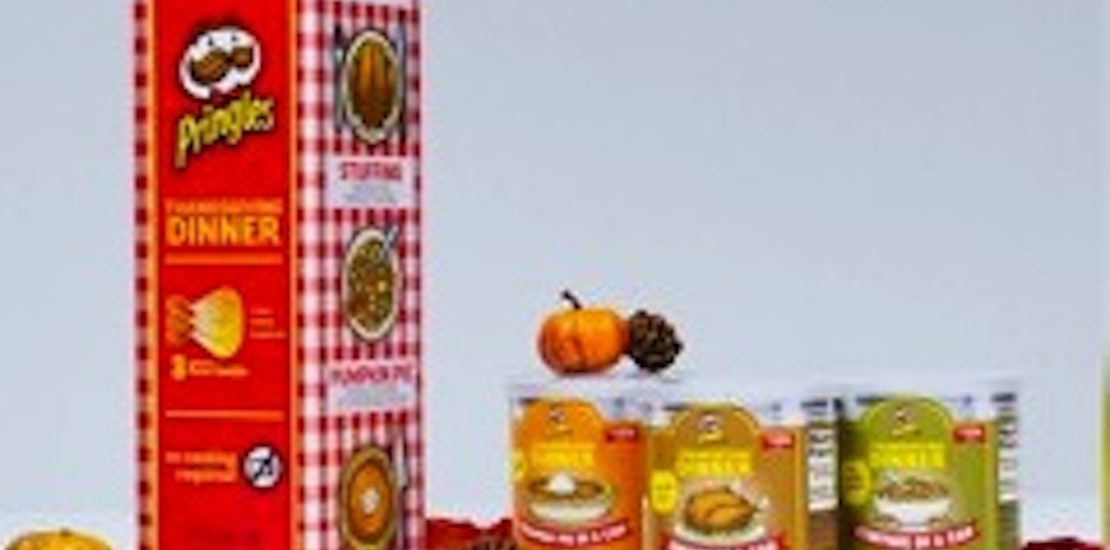 For those who were a big fan of the limited edition Thanksgiving flavored Pringles last year, they will be back this year - but unfortunately just as difficult to find. Pringles is bringing back three of the holiday's favorite flavors which include turkey, stuffing and pumpkin pie.
USA Today reports about the Thanksgiving chips and how you might be able to score a can of these Pringles just in time for the holiday. Though the Thanksgiving cans never hit store shelves, the limited edition chips were available for sale on Kellogstore.com to consumers earlier in the week. But unfortunately, the special chips sold out in just 41 minutes online.
Yuvraj Arora, senior vice president of marketing for Kellogg's U.S. Snacks division , explains why they made the decision to bring back the popular holiday chips.Arora says, "When we launched Pringles Thanksgiving Dinner last year, it was so exciting to see Pringles fans' positive reactions celebrating how insanely accurate the flavors were." Arora adds, "We knew that we had to get Pringles Thanksgiving flavors in more people's hands this year – particularly hearing that Turkey, Stuffing and Pumpkin Pie not only were delicious, but truly tasted like the real deal."
If you just have to get your hands on a can of the new Thanksgiving flavor chips, Pringles has announced they will auction off one can on Ebay for Giving Tuesday. You can visit the Pringles Fabebook page for more information on the auction.
What do you think of the Thanksgiving Pringles flavors?
Would you want to give them a try?