Paying it Forward With Pizza

By
SheSpeaksTeam
Jan 18, 2015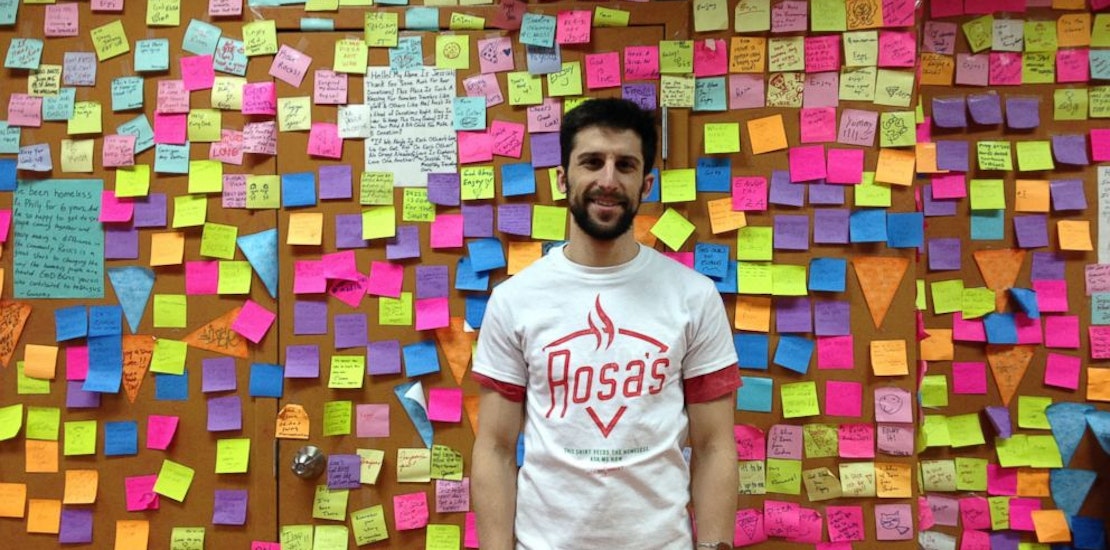 The act of paying it forward to help those in need is nothing new, but including it in your business model is not something you hear every day. The 27 year old owner of Rosa's Fresh Pizza in Philadelphia, Mason Wartman, has figured out a way to allow customers to easily buy a hot meal for the homeless when purchasing their own lunch and it's really taking off.
Wartman gave up a career working on Wall Street to open up his own pizza shop named after his mother. Soon after the restaurant opened he had a customer come in and ask if they could purchase a slice for a homeless person, Wartman immediately saw a way to help many more pay it forward.
Through signage in his restaurant he lets people know they can contribute an extra dollar to buy a slice for someone in need. Wartman recently told ABC News, "We keep our food reasonably priced so that our paying customers are able to pre-purchase slices that we give to homeless people in the area." For every slice that has been pre-purchased customers can add a post-it note to the wall – this way when someone in need comes in they can just grab a post-it off the wall and trade it in at the register for a slice of pizza.
Wartman's story of paying it forward was recently featured on the Ellen DeGeneres Show where he revealed that his little pizza shop feeds between 30 and 40 homeless people each day and has given away 8,500 slices in just nine months. The post-it notes now cover the walls in his shop and each one carries a personal message of well wishes from the doner to those in need. Wartman also explains how he believes other fast-food restaurants can easily follow this business model and feed many more homeless.
What do you think of this pizza shop's pay it forward campaign?
Do you think other fast food restaurants should follow suit and start programs that give customers the option to pay it forward?