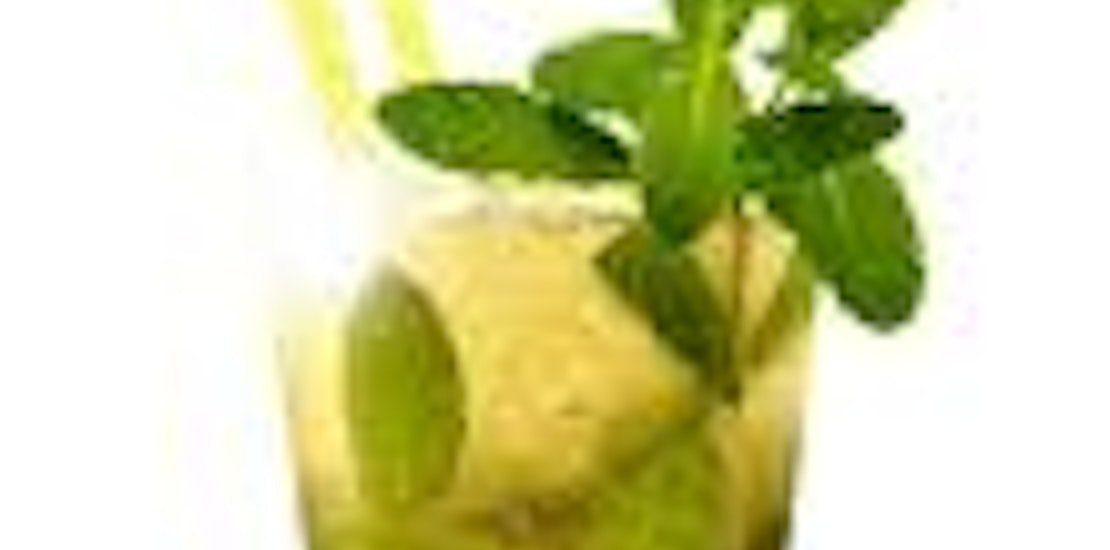 Let's let out a collective sigh -- "Ah, lavender..." For most Americans lavender equals relaxation. That's what comes to mind first, right? I won't debate its soothing nature but I will challenge you to experience lavender in another sensual way -- through taste.
Lavender is a member of the mint family and, surprisingly, it's pretty close to rosemary. As a matter of fact, you should try substituting lavender in any recipe that calls for rosemary. It's very versatile and pairs well with a variety of ingredients like citrus, mint, thyme, sage, berries, fruit, meats, and drinks. Keep in mind that when cooking with lavender, a little goes a long way so start slow and add as you go.
Although it appears that all lavender is edible, it is generally accepted the English Lavender is best for cooking. English Lavender is milder, sweeter, and does not overpower foods. If English Lavender is not available, you can substitute Provence Lavender. Either way, it is best to purchase "culinary lavender," or use lavender from your garden that is free of pesticides.
To get the most flavor and fragrance from lavender buds, you should chop or bruise them. You can do this by zipping them in a food processor, spice mill or clean coffee grinder (you don't want to over power your lavender with coffee grounds).
Now, let's explore some ways to turn, "ah..." into, "mmm..."
Steep lavender in simple syrup to make Lavender-Infused Lemonade. Combine 2 Tbsp dried lavender, 3/4 cup sugar, 1 cup water in a small saucepan. Bring to a boil. Remove from heat, cover and let stand for 15 minutes. Strain to remove the lavender. (Lavender Simple Syrup can also be used to make Lavender Mojitos - recipe below.) Than add 2 cup fresh lemon juice and 3 to 4 cups of cold water, depending on the desired strength. If your lemonade is too sweet you can always add more fresh lemon juice. Chill in the refrigerator for 45 minutes and then serve over ice.
Serve fresh radishes with a bowl of unsalted butter and a bowl of Lavender Salt. Dip a radish into the butter and then into the lavender salt. I know it sounds unusual but it's a French thing. To make Lavender Salt, combine 4 tbsp chopped, dried lavender with 1 cup course salt. Place the mixture in a jar with a tight fitting lid. Store for 1 to 2 weeks to infuse the lavender flavor. Give it a try and you'll be saying,"C'est magnifique!"
Lavender Goat Cheese - Mix 1 tsp of chopped, fresh lavender and 1/2 tsp fresh thyme leaves into 8 oz. of creamy goat cheese. Chill until set. Crumble onto a roasted beet salad. It's divine!
Bake sweet potatoes and top them with Lavender Butter - Using a mixer, whip 1 stick (4 oz.) room temperature butter with 4 tsp chopped, fresh lavender, 1 Tbsp honey, and pinch of nutmeg. Refrigerate to set. If you have time to let your lavender butter chill overnight, the flavor will be more pronounced.
And my favorite summer indulgence - a Lavender Mojito!
2 oz. fresh lime
2 oz. fresh simple syrup or lavender simple syrup (see recipe above)
4 fresh lavender sprigs
10 mint leaves
5 oz. Rum or Spiced Rum
5 oz. Club soda
In a mixing glass, muddle - pound to a pulp - mint & lavender, lime and sugar. Stir in run. Split evenly between two glasses of ice. Top with club soda, stir gently to blend and share with a friend!
Have you ever used fresh herbs in a drink? What's your favorite herb-infused beverage?