New "Girl Toys" Blurring the Gender Line

By
SheSpeaksTeam
Apr 17, 2013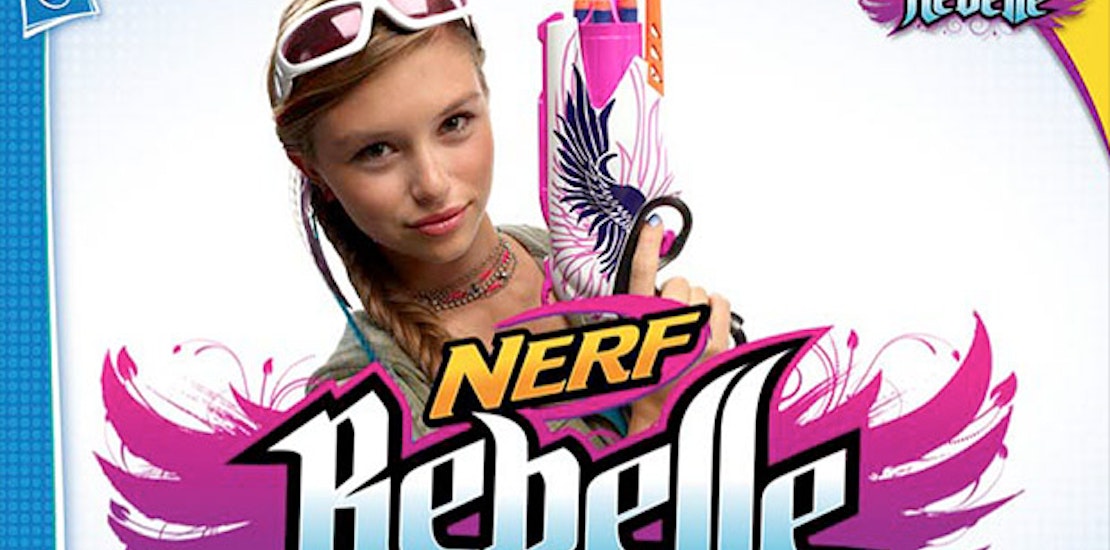 Though many parents don't want to condone the gender stereotypes that dictate girls play with dolls and boys play with cars, if you walk into any toy store you will find one aisle devoted to all things "girly" and pink and another that is obviously aimed at little boys. A couple of big name toy companies have made some changes to their products in an effort to show parents and girls their toys can be fun for all.
CNN reports about a couple of new toys on the market that mix up the gender lines a little. Nerf, a Hasbro toy company known for selling all things squishy has generally targeted little boys with their squirt guns, balls, and launchers. But there's a new Nerf gun on the market called the "Rebelle" that's hot pink and advertised with girls at play.
And Mattel has broken a few gender barriers with their new Barbie construction set "Mega Bloks Barbie". Lego saw the amount of girls playing with their toys triple last year after they added pastel blocks and dolls to their line. Construction sets are especially important for young girls to be introduced to as studies have shown those that haven't played with blocks and Legos are more likely to show little interest in math and science by the time they get to middle school.
Expanding the types of toys girls and boys tend to play with is not only good for them, but it's good business for toy companies too. Gerrick Johnson, a toy analyst for BMO Capital Markets, explains why giving the toys children play with a more crossover appeal is a win win for toy companies. Johnson says, "This trend is hot because you're expanding from appealing to 50% of the market to appealing to everyone."
What do you think of some of the new toys on the market aimed at both boys and girls?
Do you think girls and boys benefit from playing with toys that are not popularly aimed toward their gender?