Meteorologist Speaks Out After Being 'Baby Bump' Shamed

By
SheSpeaksTeam
Dec 05, 2015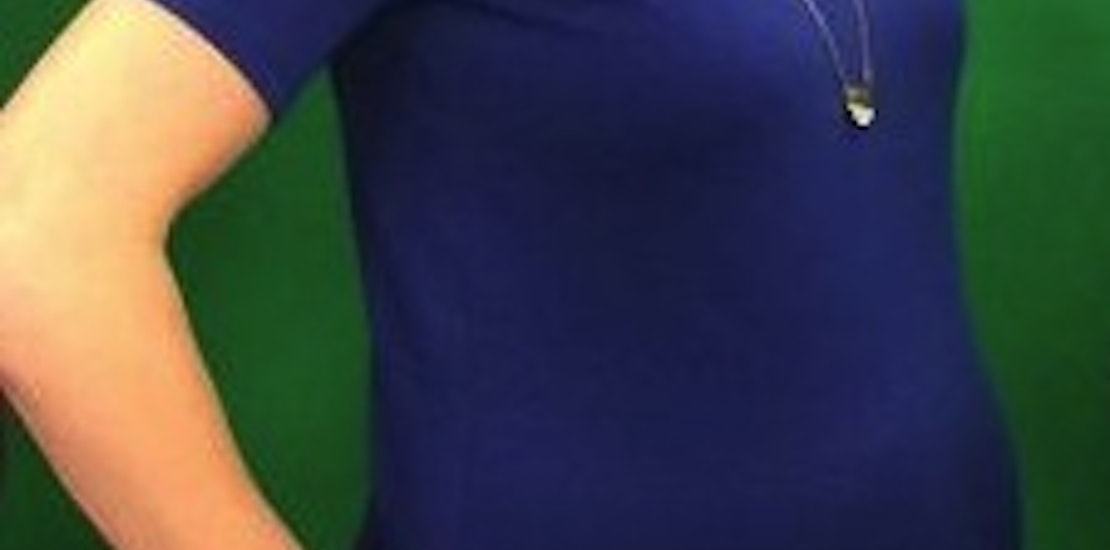 Being in the spotlight often means you will be taking a lot of criticism about your appearance. Even as a meteorologist on a local news station, there are bound to be those who are offended by something. Meteorologist Cindy Morgan from KAAL-TV/ABC 6 News in Minnesota knows first-hand how damaging body-shaming can be when she received numerous negative comments from viewers who did not want to see her "baby bump".
Today reports about Morgan's response to the criticism and how she plans on not changing a thing about the way she dresses while pregnant. After being told by viewers that her clothing choices were "distasteful and disrespectful" the meteorologist took to her Facebook to make a few things clear. She posted a photo of her midsection in a plain blue dress with the caption:
"Since when has body shaming a pregnant woman become the thing to do? I've been told to wear maternity clothes (which I do), I look like I'm about ready to tip over, I show too much of my belly, and my choice in clothes is distasteful and disrespectful. Those are just a few comments folks have emailed or said to me.
I'm not the only female meteorologist who's gotten terrible comments while pregnant. I understand that some of this is rooted in "old" thinking. But isn't that just it? Hiding the bump is outdated thinking. Even worse yet, is that bit-by-bit those comments take away a small piece of my excitement about my little girl's arrival.
I have a public job and there are many things that I choose to do, not do or change because of it. But to feel that way about my baby is unacceptable. To have these things said is unacceptable. That goes for me, or for any woman.
So with that, I proudly say I'm not ashamed of my bump. I will embrace my pregnancy and will gladly continue to visually offend those who disagree."
Morgan then ends her post with the words #embracethebump allowing other women to share their own stories of being body-shamed while pregnant and speaking out in support for what Morgan is going through. Hiding a pregnant belly under baggy clothing may sound old fashioned but unfortunately, what's happening to Morgan is nothing new. There have been a number of news anchors in the past who have spoken out against the criticism they received from viewers while pregnant.
Luckily, Morgan has a lot of supporters including the news director at her station who took to Twitter to say they stand behind their meteorologist, "Lately, Cindy has been criticized for wearing clothing deemed "too tight" by viewers. This has upset Cindy, and as a matter of fact it upset me too. Cindy is not the only ABC 6 News employee that happens to be pregnant, but she is the only one on TV which makes her an easy target…" The Tweet is accompanied by a photo that includes other employees at the station who are embracing the bump.
What do you think of this meteorologist's response to being body shamed while pregnant?
Have you ever experienced this type of criticism while pregnant?