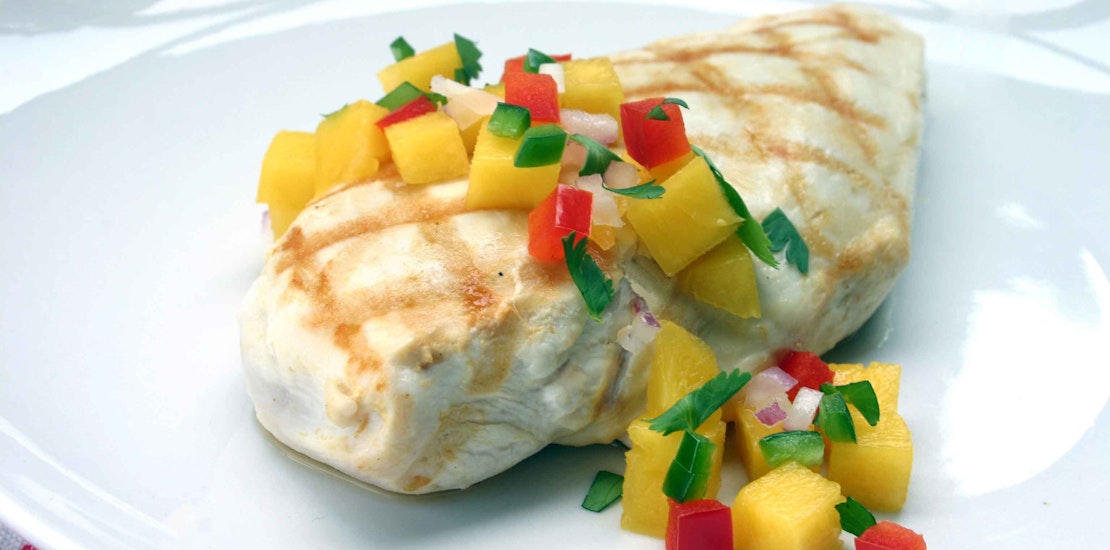 My local grocery store has tons of mangos on sale and I also received an enormous, ripe beauty in my CSA (Community Supported Agriculture) box this week - so it must be Mango season!
I just love a succulent, juicy mango whether it's sliced "hedgehog-style" with lime juice and a touch of chili powder or diced in a fruit salad with strawberry. I recently had the most delightful martini of mango sorbet and vodka and highly recommend that combination as well.
My grocer has been stocking two types of mangos lately. The Common Mango and the pale yellow, sugary-sweet Champagne Mango. I prefer the Common Mango and its fleshy, peach-like, texture. It's sweet, without setting my teeth on edge.
If you're stumped as how to select a ripe mango, here are a few tips. Try sniffing the stem end for a fragrant fruity odor, or squeeze very gently, if its ripe the flesh with be firm yet yielding feel under your fingers. If you've purchased a under ripe mango have no fear, placing the fruit in a paper bag on your counter overnight usually does the trick.
Mango peel is considered inedible so you should remove it. You can either peel it like a banana or, use a knife to slice around the large central seed, as you would an avocado. Twist the fruit gently to divide it into two halves, and remove the seed. Sometimes the seed lifts right out but if it doesn't, you can coax it out with your knife. At this point, you can spoon the fruit directly into your mouth or - if you feel like sharing - slice or cube it.
For years I've been making a mango salsa that is absolutely to die for (if I do say so). It has splashy colors, bright citrus notes, and just a hint of heat to balance the sweetness of the mango. It's perfect for simple grilled chicken or fish. I wanted to share it with you just in time to kick off grilling season.
Mango Salsa
Serves 4
1 medium mango, peeled and diced
1/2 medium red bell pepper, diced
2 tbsp red onion, minced
1/2 to 1 jalapeno, seeded and minced
1/3 cup chopped cilantro
3 tbsp fresh squeezed lime juice
salt to taste
Combine ingredients in a medium mixing bowl. Toss to mix. Season with salt to taste. Serve on grilled chicken, pork, or shrimp.
Don't you just love food that's pretty and easy to make? Me too!
Have a great Memorial Day Weekend.