How a Facebook Post Inspired One Woman to Save a Stranger's Life

By
SheSpeaksTeam
Jul 26, 2018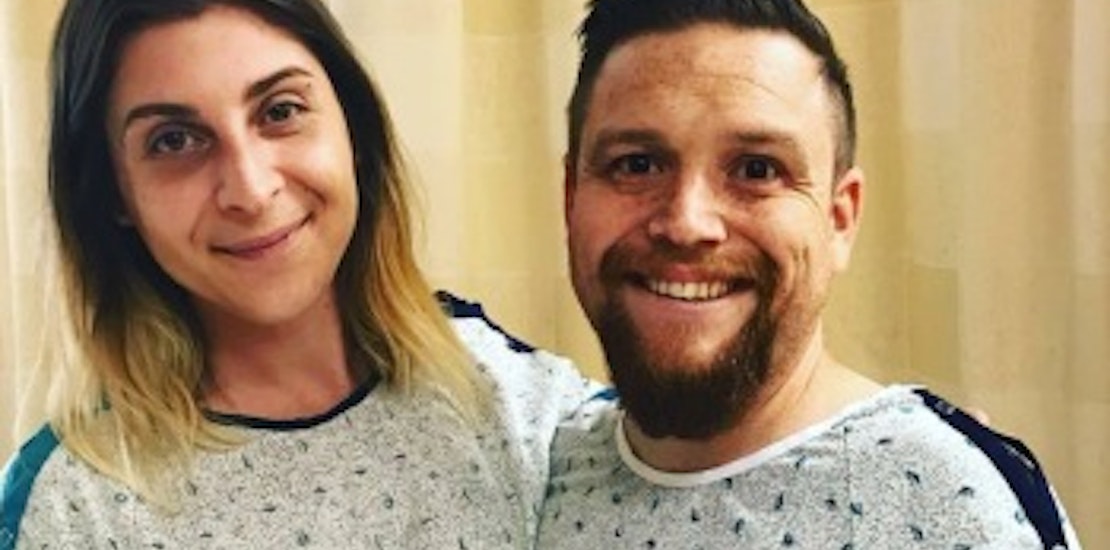 Pittsburgh resident Amy Pauvlinch was simply browsing her social media when she says she just knew one post in particular would cause a major shift in more than one life. When she saw a family's plea for a kidney donor, the 28-year-old got the feeling that this was something she just had to do for a total stranger.
Newsweek reports about how Pauvlinch's connection with a random Facebook post led her down the path of donating a kidney and saving a life. Pauvlinch explains what it was like when she first saw Bill English's family's Facebook post asking for help finding the 34-year-old a kidney donor. She says, "I knew out of all the thousands of posts that was the one I was supposed to contact and have an impact on."
As it turned out, Pauvlinch's hunch that she could help this family was spot-on. After messaging the family and going through testing, doctors found Pauvlinch to be a perfect match to donate for Bill. Bill's wife explains what the surgery and generous donation from Pauvlich has meant to her and her family. She says, "That fact that a total stranger was a match was crazy. She's giving us my husband back, our kids their dad back."
The road to kidney donation took one full year and did not come without some bumps along the road that included testing and hospital transfers. But none of this swayed Pauvlinch from the decision to donate her kidney to the English family. Pauvlinch explains the journey saying, ""A year ago, one glance at a Facebook post, led me to find this specific family. I knew nothing of the process and sent one awkward message to them, letting them know I'm from Pittsburgh and I'm willing to donate. With their help, we started testing. Got denied, transferred hospitals, retested, but never once did we lose hope." She adds, "What a blessing in disguise being denied was. This hospital has taken care of me and has shown me nothing but absolute kindness and support."
What do you think of this woman's decision to donate her kidney to a stranger?
Photo: Amy Pauvlinch