The Man Who Walked Miles Each Day For His Wife's Kidney Transplant

By
SheSpeaksTeam
Nov 13, 2017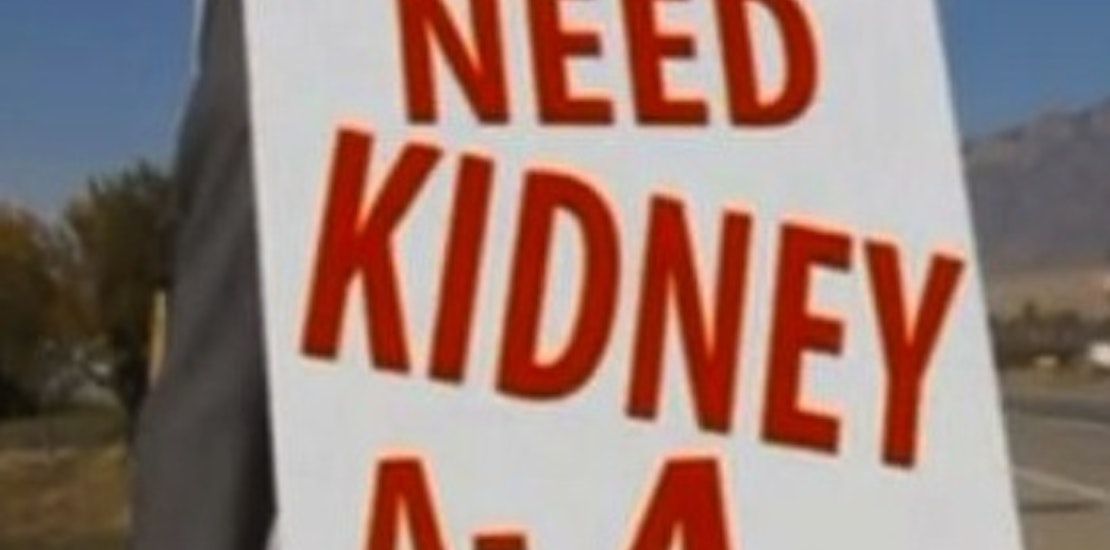 Miles and miles of pounding the pavement, while wearing a sign with a plea for a pretty hefty donation has finally paid off for 74 year old Utah man, Wayne Winters, and his wife. When Winters' wife of 26 years went into stage 5 kidney failure and desperately needed a transplant, he took to the streets walking with his sign that reads, "Need kidney 4 wife" with his phone number below.
Salt Lake City's Fox13 news reports about Wayne Winters' quest to give the gift of life to his wife. The senior citizen would walk on busy roads for miles hoping someone would see his sign and want to help. Soon, Winters' walking caught the attention of the local news channel and from there it went viral and people around the world were reaching out to help his wife.
He got 100's of people calling, offering to see if they were a donor match for his wife. He says, "I was just so overwhelmed. I didn't know what to think." He adds of the phone messages he received, "Between 7-800, it filled my phone up. I'm sitting here with this full phone."
In the midst of kind offers from strangers, Winters' wife Deanne was given the gift of life when she was called to the hospital for a kidney transplant after an organ donor match passed away. The couple is elated that Deanne was able to have a successful surgery. Winters says, "If she can have a good five years that would be awesome, we can have our life back."
But even though his wife was able to have her transplant, Winters is not done with his treking. He still plans to carry his sign for others who are waiting for kidney transplants. He says, "I will spend more of my days walking with my sign to see how many I can get. Think about it we could start a kidney revolution, and that' would be so great."
What do you think of this Wayne Winters' story?
Do you think this man's work will get the word out about the need for more kidney donors?