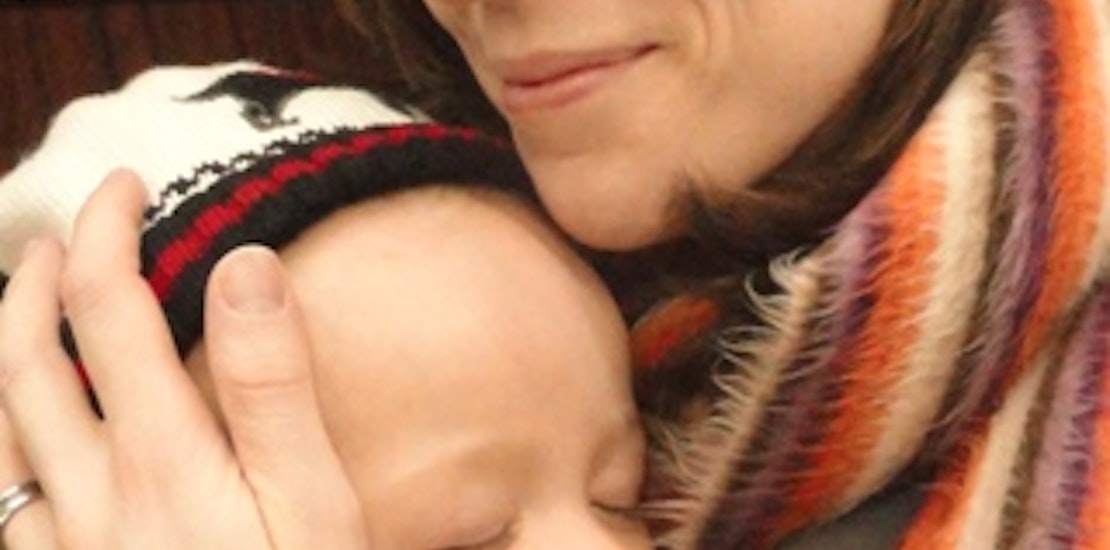 4 Ways to Handle Well-Meaning Criticism
It's hard enough to be a new mom – you're recovering from the body-changing (and life-changing) experience of birth. Then you're handed a fragile newborn and sent home from the hospital to make your way in the world. Suddenly you're making very important decisions: Breastfeeding or bottle? Pacifier, no pacifier? Daycare or nanny? Stay-at-home or back-to-work? The red outfit or the pink one?
Beautiful bubbles of happiness float through your new-mom world. Then someone opens their mouth. Sticks their nose in. Points their finger and bursts your bubble with well-meaning, but pointed criticism, of your parenting.
Maybe it's about when you start your baby on solids, what diapers you use, whether you dress the baby too warm or too cold. Whatever the topic, when relatives, friends, or complete strangers dish opinions unasked, it stings!
Here's some ways to get past the hurt:
Consider the source. Think about who made the critique. A stranger who knows nothing about your life? Let it go. A friend who thought they were doing you a favor by "informing" you? Give her a pass. A relative who is coming from their own, possibly outdated, experiences as a mother? Talk about new advances in baby care with them.
Consider your intentions. Sometimes you can't address the criticism or the person who dished. Consider why you made your decision. Chances are you had a good reason. Perhaps you breastfeed because you enjoy the bonding, or you bottle-feed because it brings sanity to your schedule or you may not want to breastfeed. Be intentional about your parenting, and criticisms may sting a bit less. Once someone commented that my teaching my baby sign language might delay their speech; knowing I had researched this topic (it's not true) and I had intentional goals to teach my child simple words so we could communicate better allowed me to shrug this jab off easily.
Consider yourself. Are you taking the comment personally because you're overtired? Or the baby's been sick? Or you're nervous about going back to work? Stress and physical exhaustion can make us more sensitive. Perhaps you've been isolated since the baby arrived – get out and find a mom or medical professional who validates your decisions so you have a supportive resource. Call a friend, sibling or parent (as long as they aren't the ones who rained on your parade!); vent to them and ask for their support.
Consider your child. Bottom line – it's all about the babe. Is your baby happy? Healthy? If the comment made won't improve your child's health and well-being, then don't let it eat at you. Consider the critique "food for thought" (it's wise to at least be open to new ideas), but if it won't benefit your child, pass on the idea. Plenty of people think I'm crazy for cloth diapering my child; but he's happy in his diapers, and loves the fun prints and colors. When people give me strange looks, it used to make me feel bad, but now I can ignore it, because I know why I'm using cloth, and I know my baby is happy and healthy in that decision.
Nothing quite takes the sting out of a sharp critique of your personal decisions as a parent. But putting the criticism into perspective, making intentional decisions, and gathering a support system helps you move forward and stay positive about your parenting style.
How have you handled well-meaning criticism?