Greener Pastures Lead to Healthier Living

By
drodriguez
Jan 07, 2009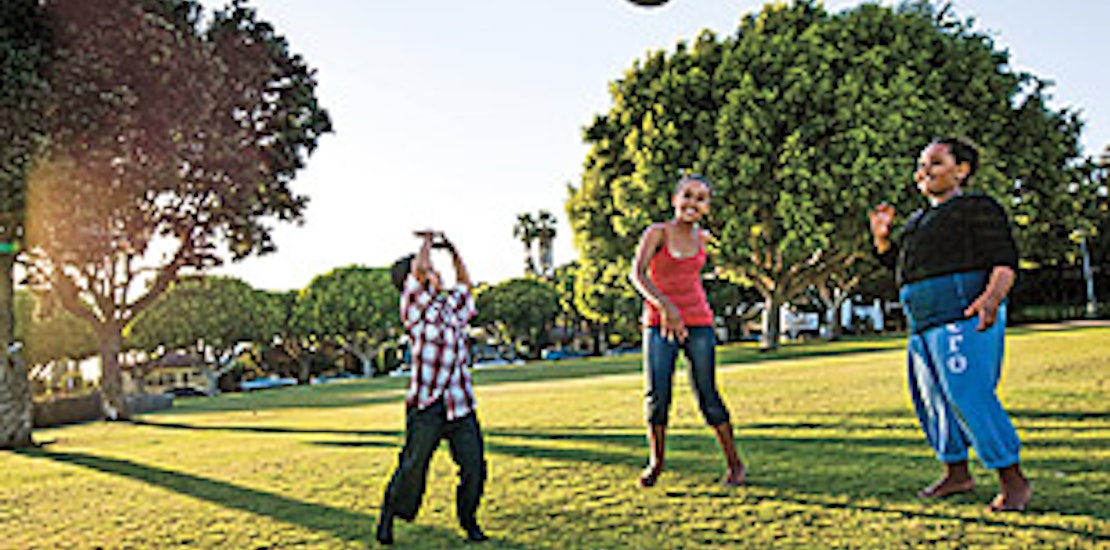 They swing, they slide, they run, and they play. All in all a trip to the park can be the highlight of any child's day and it's also a good way to get all that energy out before turning in for the night. But rounding the kids up for a trip to the park may be even more productive than you think.

A recent study reported about in Time magazine reveals that inner-city kids who live closer to green spaces gained 13% less weight than kids living in the more concrete neighborhoods with fewer trees. It's possible this study tells us something about the obesity epidemic that has come about in the last 20 ? 30 years. The continuous structural development and slow elimination of more and more green spaces could be playing a part in our children's health.

The idea that more parks equal more play and exercise is a simple one, but there are even more benefits that are being discovered. Environmental psychologists have shown in their research that green spaces have cognitive benefits for children with attention-deficit/hyper activity disorder (ADHD). When children with ADHD involved in a study simply read outdoors in a green setting their symptoms improved.

The benefits of parks and greenery don't stop with children. Adults can also benefit from spending some time outdoors by reducing stress and body mass. After analyzing 3,000 Tokyo residents living around walkable green spaces a greater lifespan among senior citizens was found in these areas.

What do you think of the study finding that children who live near parks are healthier?

Do you and your family reap the benefits of the green outdoors where you live?