From Soil to Plate: Why You Should Consider Growing Your Own Vegetables

By
savvyjulie
May 18, 2011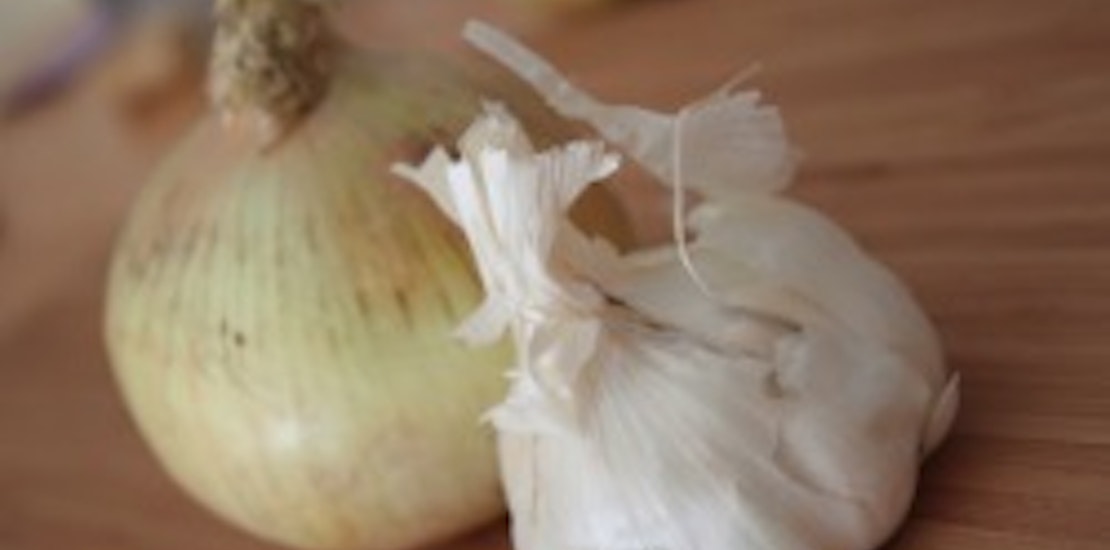 Last summer, I moved into my first "garden space included" apartment. I went a little crazy with my planting, and ended up with buckets of sungold tomatoes and more zucchini than we could handle. Even with the over-abundance, we loved having fresh tasty vegetables on hand whenever we wanted them, and growing our own came with tons of benefits!
And don't think you can't garden if you don't have a yard. You just need to be a little more creative, and find a sunny porch or window sill to put some potted plants on instead!
Six Reasons to Grow Your Own Vegetables
Cost.
Buying a pack of seeds and a few gardening tools is much cheaper than buying bags of produce on a regular basis. This is especially true for vegetables such as beans, peas, spinach, tomatoes and cucumbers. The more you harvest them, the more they keep coming back and providing more food!
Taste.
Just harvested vegetables can't be beat. Trust me. Once you've had a tomato straight off the vine or freshly picked and shelled peas, you'll never go back.
Nutrition.
Plants are constantly taking nutrients from the soil to turn into energy to help them grow and thrive, and vegetables continue to require nutrients to stay healthy after they are harvested.
Because of this, the nutrients in vegetables begin to break down into sugars for energy within hours of harvesting. The sooner you eat them, the more nutrients you get from a single vegetable. And there is no faster way to get veggies from the plants to your plate than growing them yourself and picking as needed!
Family Time.
Start planting and weeding as a family. You'll get to spend some quality time together, enjoy the outdoors, and everyone involved will develop an appreciation for the fresh vegetables on their plates come dinnertime!
Environment.
When you grow your own food, you have full control over what goes into it. More importantly, you have the final say in what stays out of it. If you want to grow your vegetables organically, you can do so by forgoing chemical fertilizers and pesticides. For example, you could plant marigolds, nasturtiums and other flowers that attract the "good bugs" (the ones that eat the pests) or drive the "bad bugs" away.
Plus, by using vegetables straight out of your backyard, you are helping cut back on the amount of fossil fuels used for food transportation. You may think that a single bag of lettuce won't make a difference, but we have to start somewhere. Every little bit helps!
Patience.
My weakest trait is my complete and utter lack of patience. But gardening has taught me that some things just take a little time. You can't rush the ripening of a tomato or the growth of new basil leaves. Gardeners must be patient...and my little plot of land is helping me to work on it!