Financial Self-Reliance: Investing for your Future Self with Fidelity's Women Talk Money

By
SheSpeaksTeam
May 25, 2022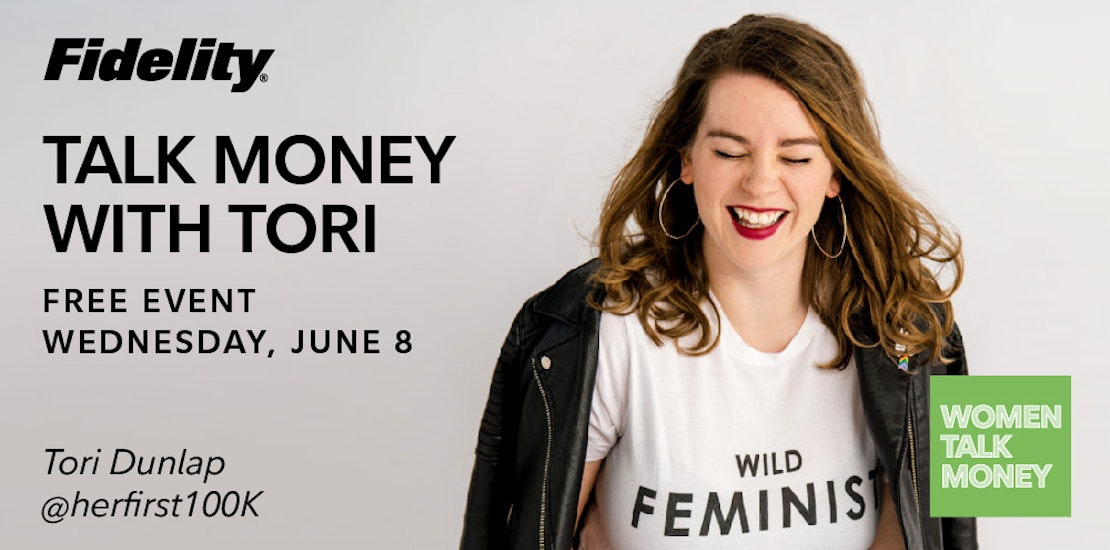 Sponsored by Fidelity
No matter where you are in life, or what your goals are, money plays a significant role.
Let's be honest
, sometimes talking about finances can be tough and many of us might not know where to start. You are not alone, and Fidelity's Women Talk Money community is here to help.
JOIN US:
On June 8th at 2 pm EDT, Fidelity will be hosting a free virtual event: "Financial Self-Reliance: Investing for your Future Self." Here you will learn from special guest Tori Dunlap (@herfirst100k) as she openly discusses how to be financially prepared for whatever comes your way. There is an importance to investing (beyond retirement) that can be a key factor in relieving stress and giving yourself some extra control over your life.
Photo Credit:
https://www.instagram.com/herfirst100k/?hl=en
Join in on these discussions:
• How investing can help give you choices throughout your life
• Setting yourself up with a saving and investing strategy
• Tips for making money decisions instead of money making your decisions for you
Register now
:
https://fidelityevents.com/WTM060822
Women Talk Money
is Fidelity's investing community, for women, by women. You can join the conversation with like-minded women, attend free events (like this one), and access resources to help you plan your finances. To learn more, visit: ​​
Fidelity.com/women
.