Does Watching Oprah Really Put Us At Risk?

By
drodriguez
Jun 19, 2009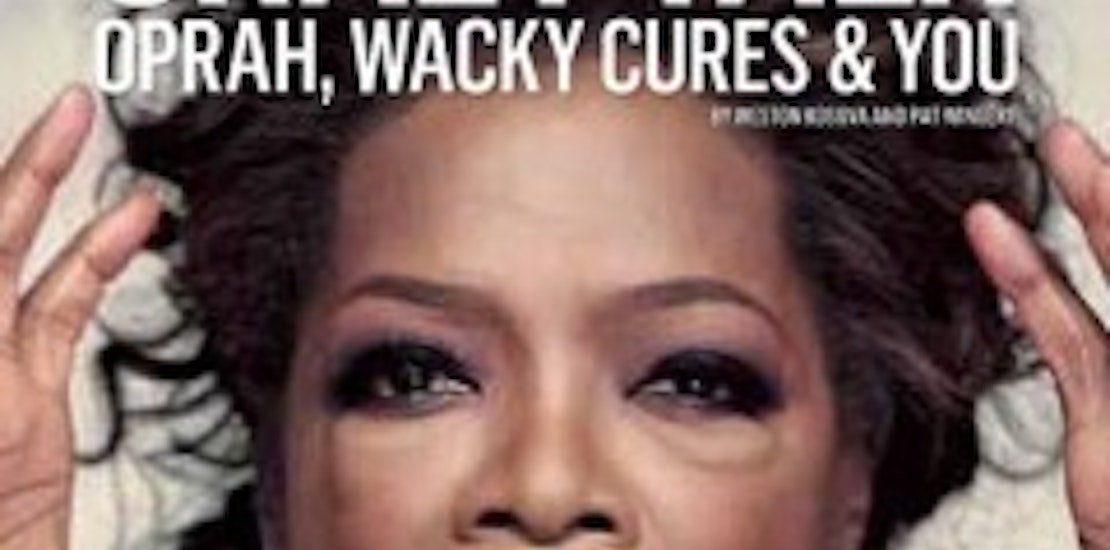 You may have read the recent Newsweek article, "Why Health Advice on ?Oprah' Could Make You Sick", which slams her for various episodes in which she focuses on alternative medicines and ideas. The article reports about the show in which Winfrey featured Suzanne Somers as her guest to discuss the health regimen Somers believes keeps her young and healthy. Somers told Winfrey that she takes 60 vitamin supplements a day as well as injecting estrogen into her vagina every night. Oprah admits that this may sound strange to many people, but she also stated that it was possible Somers could be a "pioneer" of staying healthy and young.
The Newsweek article also reports on how Winfrey featured Jenny Garth's anti-vaccine stance, Winfrey's own bout with thyroid problems, benefits of plastic surgery, and so on. The article brings in experts that clearly state Winfrey has acted irresponsibly by spotlighting these issues on the show in too much of a one-sided manner. Cynthia Pearson, executive director of the nonprofit National Women's Health Network and hormone therapy expert responds to the Suzanne Somers episode by saying, "It blew me away that Oprah would go to her for advice on this topic. I have to say, it diminished my respect."
Not everyone agrees with the views expressed in the Newsweek article. Women to Women, a health care organization that provides care for women, publicly denounced the recent attack on Winfrey from Newsweek. Nurse Practitioner and co-founder of Women to Women,Marcelle Pick said, "The thing that is most upsetting to me about the recent attempt to undermine Oprah's approach is that it doesn't present a balanced perspective on alternative therapies and the role they play on our wellness." Pick goes on to discuss that a lot of what we consider "alternative" approaches here may be tried and true standards in other countries.
Lee Schneider, from the Huffington Post, also commented on the Newsweek attack. Schneider questions the validity of mainstream medicine. He points out that historically there have been plenty of conventional treatments and medicines that were later proved to be unsafe or dangerous as well as controversial new approaches that have worked in the long run. Schneider writes, "Newsweek is going backward, contributing to the backlash against new medicine. Oprah is going forward by supporting medical pioneers."
Do you think Oprah Winfrey has acted irresponsibly by featuring alternative medicines on her show?
Has Newsweek gone too far with their criticism of Winfrey?